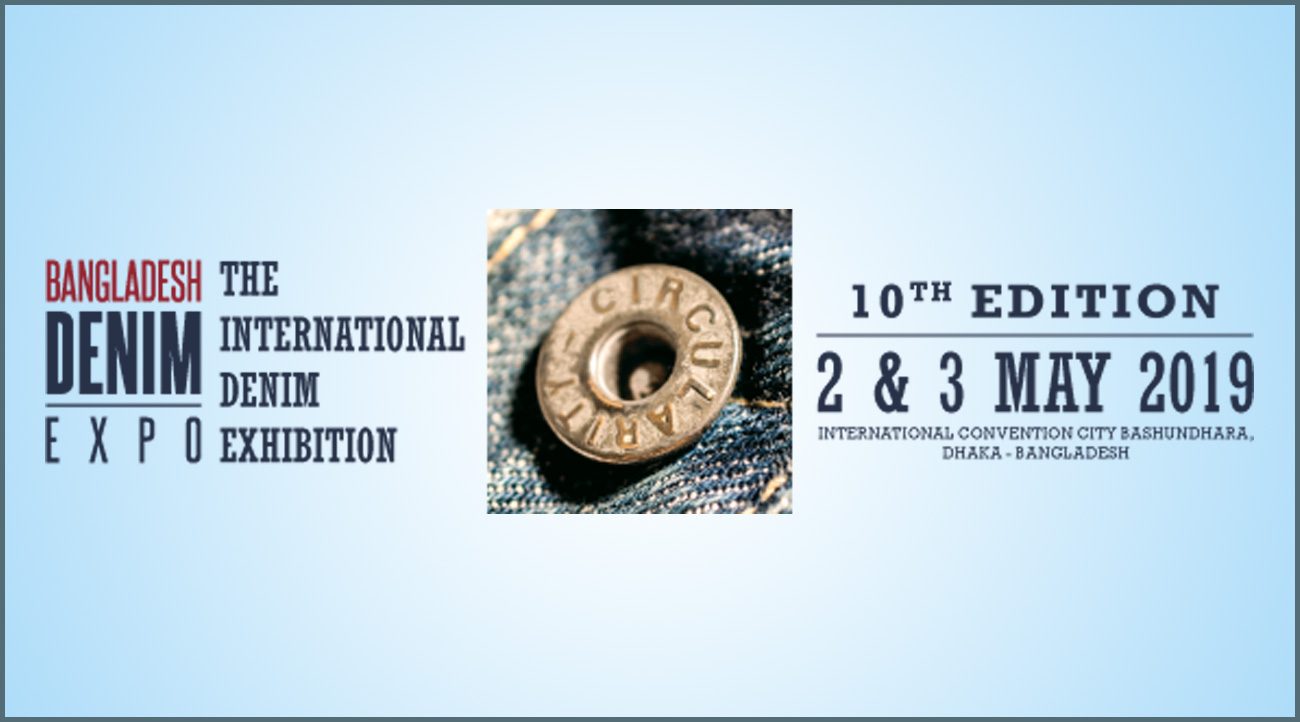 10th Bangladesh Denim Expo to begin on 2nd May 2019
The 10th Bangladesh Denim Expo, the international denim exhibition will begin on 2nd May 2019 and will end on 3rd May at ICC, Dhaka. The event is being organized by Mostafiz Uddin, managing director of Denim Expert Ltd., as a non-profit exercise. The Expo's objective is to showcase Bangladesh's growth potential in the denim industry. Bangladesh is well-known for denim and jeans production, for both niche and mass markets. According to the organisers, any surplus funds generated by the show will be donated to a seed fund for a Denim university in Bangladesh.
The inaugural edition of Bangladesh Denim Expo took place in November 2014 in Dhaka. The show offers international fashion buyers a one-stop sourcing platform for all aspects of jeans wear. Exclusive to authorized trade visitors, the Expo acts as a hub for players on the international denim scene to mingle with colleagues, make new contacts and broker deals. Modern facets of the industry, including health & safety, sustainability and education, will be discussed, and future mega-trends presented.
The Bangladesh Denim Expo celebrates the country's role in shaping the denim scene today, and explores Bangladesh's position in the industry of the future. The international element is represented among the Expo's exhibitors, with Bangladeshi businesses standing shoulder-to-shoulder with firms from the Italy, Turkey, Japan, Pakistan and India among others.