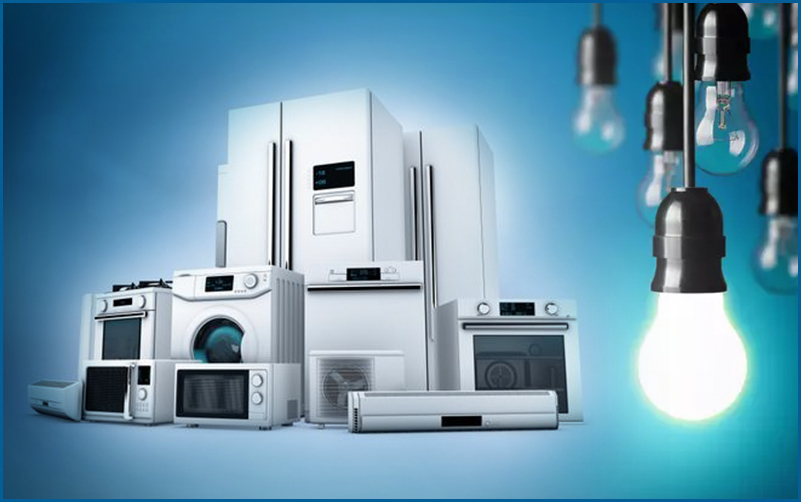 19 Companies File Applications for PLI Scheme for White Goods (ACs and LED Lights)
28 April 2022: As many as Nineteen companies have filed applications for Production Linked Incentive (PLI) Scheme for White Goods (ACs and LED Lights) in the 2nd Round of Applications with committed investments of Rs 1,548 crore. This includes 8 companies for AC components and 11 companies for LED Lights.
Several companies like LG Electronics, Mitsubishi Electric, Adani Copper Tubes, Jindal Polyfilms, Crompton Greaves, Wipro, Zeco Aircon, Starion India and Swaminathan Enterprises are among companies which have applied for manufacturing components of Air conditioners and LED Lights, as informed by the Ministry of Commerce & Industry.
Over the next 5 years, these 19 companies are expected to achieve production of about Rs.26,880 crore of components of ACs and LED Lights and generate direct employment of 5,522 persons. Altogether, the scheme will bring investment in component manufacturing eco-system of ACs and LED Lights industry to the tune of Rs.7,074 crore and generate approx. 2 lakh direct and indirect employment opportunities. The Scheme is expected to lead to total production of components of ACs and LEDs in India of about Rs.1,07,134 crore.
The PLI Scheme on White Goods is designed to create complete component ecosystem for Air Conditioners and LED Lights Industry in India and make India an integral part of the global supply chains. The Scheme extends an incentive of 6% to 4% on reducing basis on incremental sales for a period of five (5) years subsequent to the base year and one year of gestation period. Domestic Value Addition is expected to grow from the current 15-20% to 75-80%.
Applications have been filed for production of components which are not manufactured in India presently with sufficient capacity. For Air Conditioners, companies will be manufacturing copper tubing, compressors, control assemblies for IDU or ODU, Heat Exchangers and BLDC motors among other components. Similarly, for LED Lights, LED Chip packaging, LED Drivers, LED Engines, LED Light Management Systems and Metallized films for capacitors etc. will be manufactured in India.