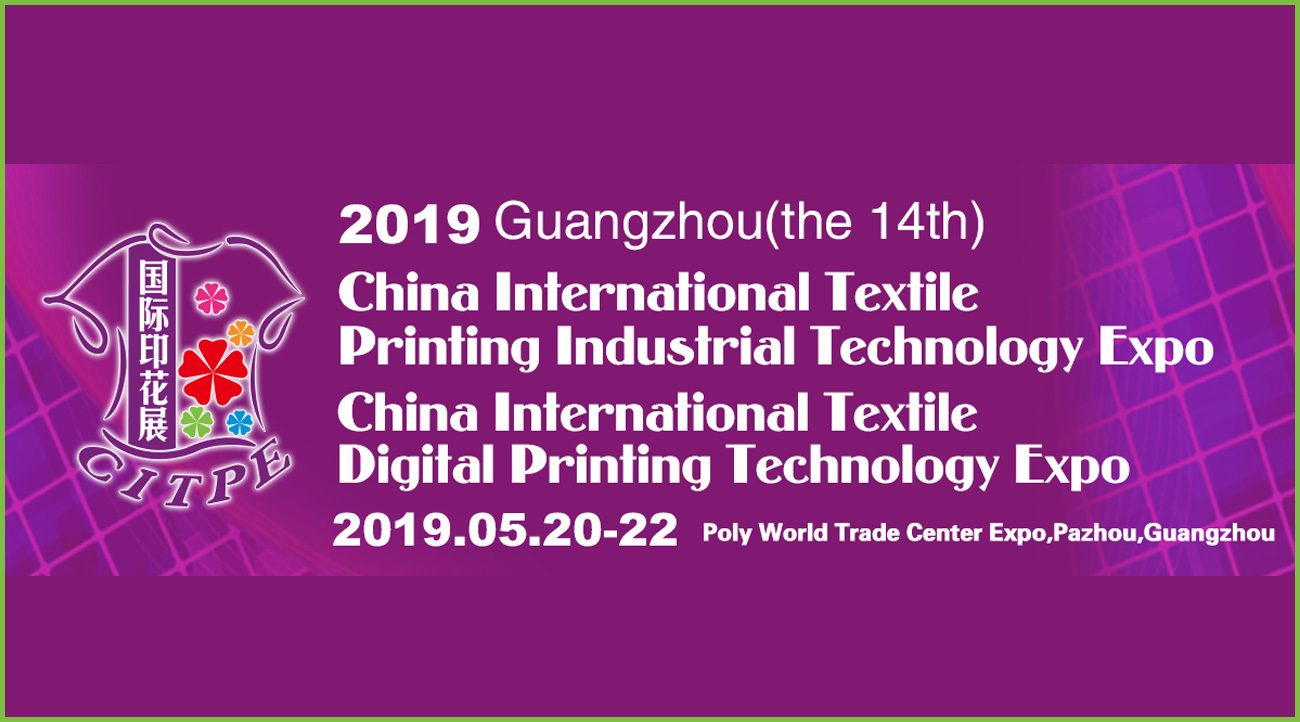 3 day CITPE 2019 to begin on May 20 at Guangzhou
13th China International Textile Printing Industrial Technology Expo (CITPE) 2019 will be held in Guangzhou, from May 20-22. Organised by the Hongkong Allallinfo Media Group Ltd, the three-day fair would focus on textile printing equipment and materials.
As the first as well as the only one influential textile printing expo in China — CITPE has always been aiming on the tenet of Innovative Development and Win-Win Cooperation in the past 12 years. It focuses on the trade fair of textile printing equipments and materials, devoting to building up the communication platform for the majority of manufacturers at home and abroad.
CITPE2019 will focus on the challenges that textile printing industry is facing. With varieties of activities including industry and technology Forums, networking events and product display and such, CITPE 2O19 will present a visual and auditory experience for buyers and visitors, and bring them all together into participation.
The mega expo will continue to realize the three promises of "more professional visitors, larger exhibition scale and better exhibiting effect". CITPE 2019 will present a visual and auditory experience for buyers and visitors and bring them all together under one roof. The scope of the exhibition includes printing machinery (digital jet-printing system, automatic/semi-automatic/manual textile printing machine, transfer printing machine, screen-printing and rotary screen-printing machine, laser engraving cutting equipment, printing board production line etc.), personalised customisation (fabrics & accessories, blank t-shirt garment, pattern & design, e-commerce platform, equipment supplier), printing materials (printing pigment, coating mixture, printing paste, water slurry, printing auxiliary agents e.g. heat setink, ink, paste, thickening agent, etc.) and others (plate processing unit, silk net, sensitive emulsion, heat transfer and water transfer printing equipment, material and machinery; and different kinds of patent technologies and software relating to textile printing).
Companies like Konica Minolta, Kornit Digital, Mimaki, Union Int'l, JHF, Bihong, Century Fonoa, Coltex, X-Roland, Tianyuan, Textalk, Guangyintong, Changlian New Materials, Ricoh, Hopetech, Epson, Success, Mutoh, and Aomya are going to exhibit their latest textile printing machinery and equipment at the trade show.