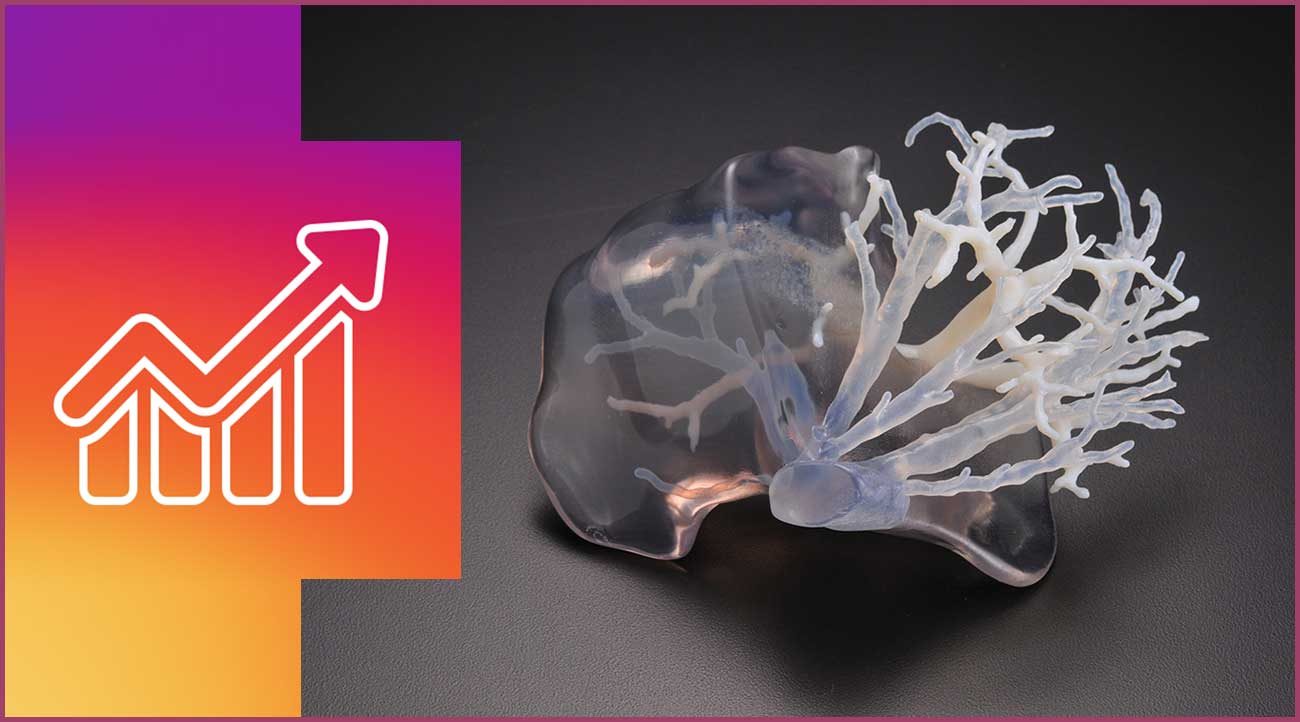 3D Print Materials market for Healthcare Industry to be USD568.5 million by 2025
The global 3D printing materials market for the healthcare industry is expected to touch $568.5 million by 2024, with an impressive CAGR of 20.3% between 2018 and 2025, according to a recent report released by Frost & Sullivan. The increasing penetration of 3D printing technology among medical, dental, and the wearable devices sectors is set to augment growth with tissue and organ fabrication one of the most exciting opportunities on the table
The report observed that the healthcare industry is rapidly adopting 3D printing solutions due to benefits such as unmatched flexibility of design and low-cost production of prosthetics, implants, medical devices, and anatomical models. Thus, material manufacturers with industry-qualified and regulated products have immense opportunity to cash in on double-digit growth opportunities. 
The 3D printing market presents enormous opportunities for material manufacturers, as it is currently in a development stage, says the report observing that material manufacturers must engage in high-level research and development to iron out inefficiencies. 
The report also outlined some of challenges facing 3D-printed healthcare product manufacturers such as the scarcity of qualified and compliant materials fit to be deployed on the human body. Adherence to stringent FDA regulations pertaining to 3D-printed healthcare products is yet another major challenge faced across the value chain.