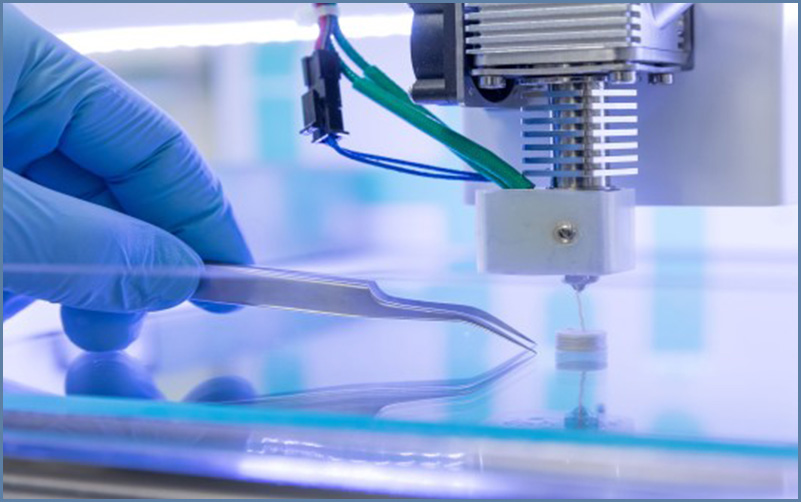 3D Printed Drugs Market Present Lucrative Opportunities: Study
29 October 2022: 3D printed drugs market is growing with the increasing demand for instantaneous soluble drugs which can disperse easily in mouth. According a recent study by TMR Research, the 3D printed drugs market has been estimated to reach $522 million by 2030. Further, the 3D printed drugs market is likely to grow at a CAGR of 6.5% in the foreseeable years. The global demand for 3D printed drugs is increasing and gaining immense popularity on account of the FDA passing a priority review voucher system for these drugs.
The study further notes that the increasing adoption of the personalized drugs and growing use of the 3D printing technique in the healthcare and medical industries have been expected to fuel novel growth prospects in the 3D printed drugs market throughout the forecast period. Moreover, increased production of the combination medicine and rising adoption of the personalized drugs have also been fueling demand avenues in the 3D printed drugs market in the coming years.
Other factors boosting the growth of the global 3D printed drugs include technological innovations in 3D printing procedures. 3D printing was expensive before but today it has become cost-effective and more accessible and this has led to an increased adoption of 3D printed drugs. One of the key factors resulting in the high demand for 3D printed drugs is their instantaneous solubility. 3D printed drugs are extremely easy to swallow. In the near future 3D printing can be used for customizing drugs for each patient.
For a 3D printed drug, a 3D blueprint is required to be made of the patient, their dosage, and medical history are also required. Another factor which is anticipated to pose a challenge for the 3D printed drugs market is the issue regarding mislabelling of blueprints and inputting wrong description."The advancements 3D printing technology and the increasing investments to increase the research activities for the development of highly efficient 3D printed drugs are likely to boost this market substantially in the near future.
The increasing usage of 3D printing as an additive in the medical and healthcare industry will act as a catalyst to this market in the coming years. The rising trend of using 3D printing technology in the printing of artificial bones is also projected to aid this market over the next few years.
www.tmrresearch.com