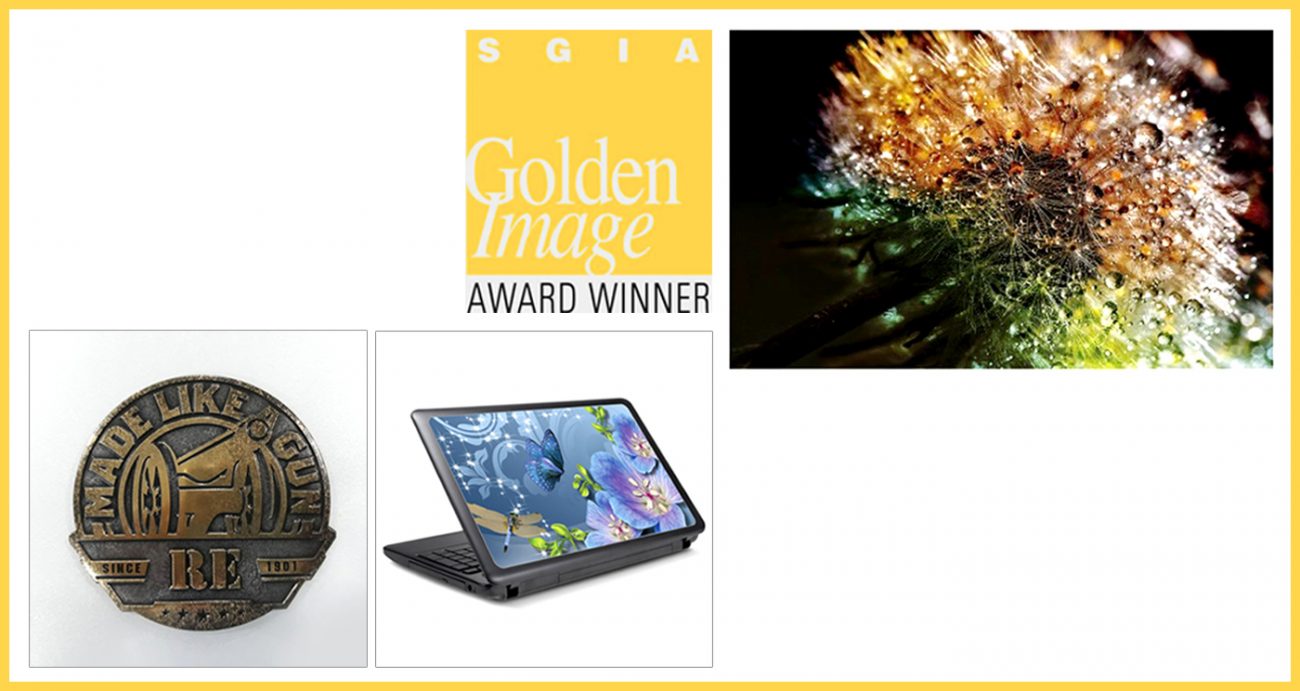 4 Companies make India proud in SGIA competition with 27 awards
First of all, let's salute the students and faculty of PVG Maharashtra Institute of Printing Technology who have won 2 Gold in industry categories (not in the students' category) in the recently concluded SGIA 2019 Awards competition held in Las Vegas, USA. Secondly, as usual four Indian companies, Classic Stripes (10 awards), PRS Permacel (8 awards), Spectrum Scan (6 awards) and Feather Graphics (3 awards), in all have won 27 awards in the critical industrial categories.
The Specialty Graphic Imaging Association (SGIA) recognized the best printing in the industry at the 2018 SGIA Expo held on 18-20 October 2018 in Las Vegas, USA. From hundreds of entries in over 50 categories, a select few received gold, silver and bronze ribbons, and from them came the Best of Show winners.
The Golden Image Competition honors industry-leading printing, as determined by expert judges. In this year's competition, judges evaluated 279 entries from 60 companies, then chose Best of Show winners from the gold ribbon winners. Expo attendees visiting the Golden Image Gallery voted on entries to award People's Choice.
"The Golden Image Competition is known around the world as the most prestigious competition to recognize printing excellence and innovation," said Johnny Shell, Vice President, Print Technology & Training, SGIA, adding, "Winning gold, silver or bronze is an amazing feat, and winning Best of Show or People's Choice exemplifies printing excellence, placing your work in an elite group."
The annual competition celebrates industry-leading excellence and covers almost every item, no matter how complex, created by specialty imaging. Hundreds of entries were evaluated by an elite team of imaging professionals, who awarded gold, silver and bronze ribbons to the best prints.
Congratulations to all 2018 Golden Image Winners.
| | | | | |
| --- | --- | --- | --- | --- |
| Winner | Gold | Silver | Bronze | Honorable Mention |
| Classic Stripes Pvt. Ltd., Vasai | 4 | 4 | 1 | 1 |
| PRS Permacel Pvt. Ltd., Mumbai | 2 | 3 | 2 | 1 |
| Spectrum Scan Pvt. Ltd., Mumbai | 3 | 1 | – | 2 |
| Feather Graphics India Pvt. Ltd., Ghaziabad | 1 | 2 | – | – |
| PVG Maharashtra Institute of Printing Technology, Pune | 2 | – | – | – |