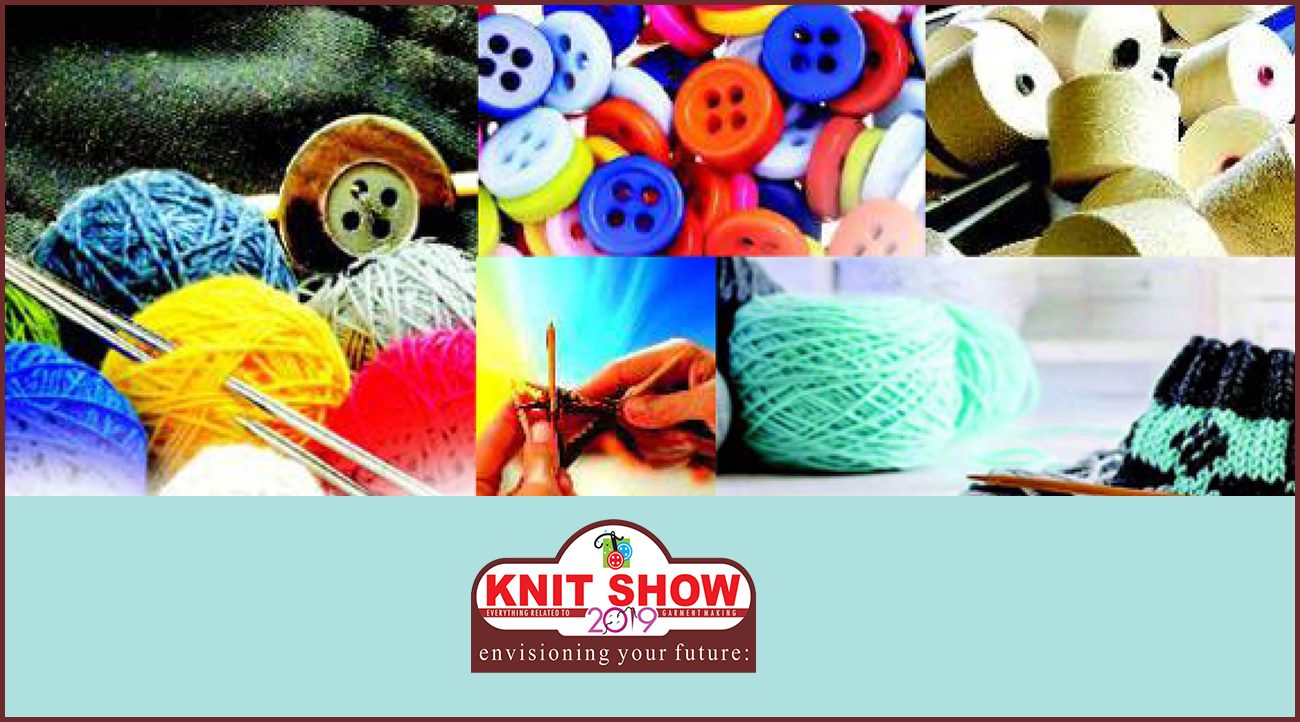 420+ exhibitors set to delight visitors @ KnitShow 2019  
Tirupur's knitwear export is growing from strength to strength, KnitShow, the premier garment printing and finishing technology show is also widening its presence. The KnitShow, which is in its 19th Edition (Started in 2000), initially used to be held in two halls, with about 80 exhibitors. The 19th Edition, to be held on 4-6 August 2019 at Velan Hotel Ground, Tirupur, will occupy all the halls, as there will be approximately 420+ (still counting) exhibitors. "KnitShow is growing almost 20-25 per cent YoY growth" says Krishnan, Managing Partner of Knit Show Trade Exposition.
Although 50% of the floor space is occupied by garment printing and related activities, this year there are exhibitors from knitting machinery, dyes and chemicals and many other new segments. The speciality of the exhibition is that most of the top automatic textile printing machinery manufacturers, inks manufacturers, DTG and sublimation and finishing equipment manufacturers, heat transfer printing suppliers showcase their products. Moreover, in the recent years even garment printers also take part in KnitShow.
"And knowing the importance of Tirupur market, most of the leading exhibitors always try to showcase new technologies and processes. And the exhibitors' profile covers the entire gamut of Tirupur's knitwear manufacturing hence visitors get to see the whole process under one roof, yarn to fabric, printing to finishing," says Krishnan.   
"Although initially KnitShow used to get footfalls only from Tirupur and surrounding areas, the Trade Show now attracts visitors from all over India merely because of the importance of the show," he concludes. 
www.knitshow.in