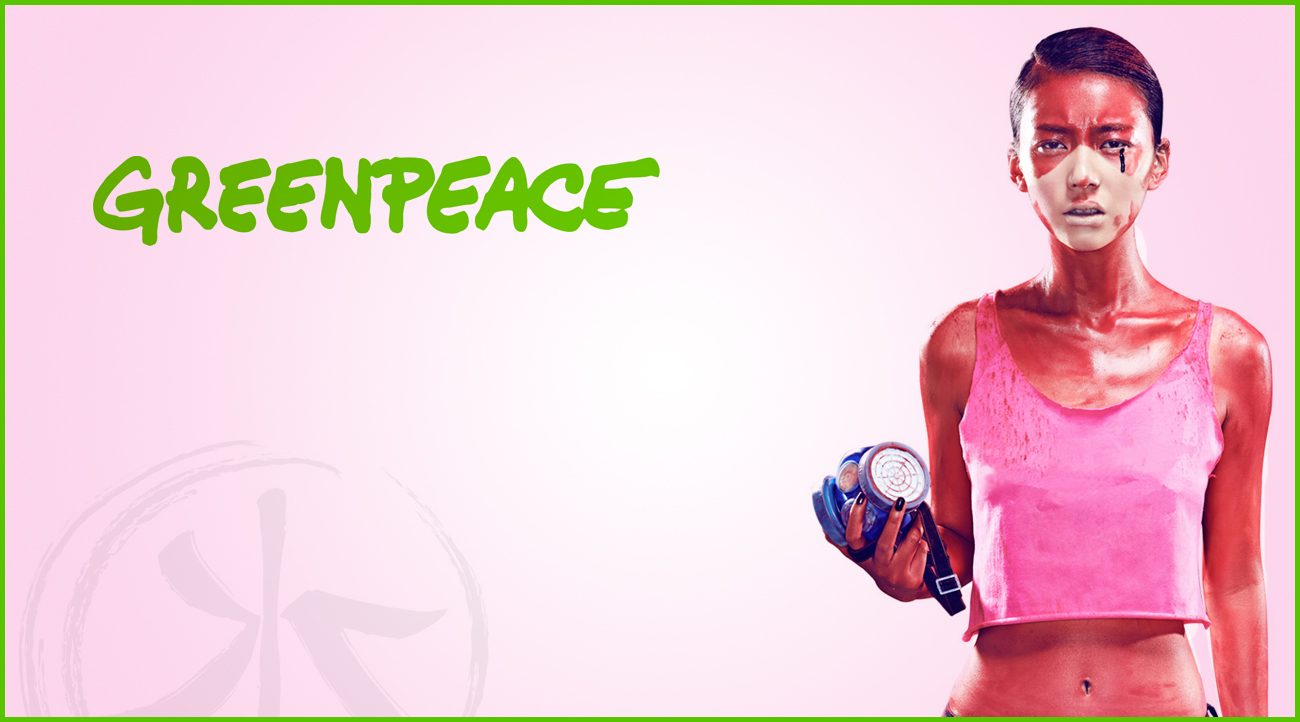 80 clothing companies committed to Detox by 2020
Effective April 2019, Greenpeace International will be putting a new standard on trial for making t-shirts, bags and other merchandise. Greenpeace believes that rather than costing the earth, clothing should be both affordable and free from the use or release of hazardous chemicals. They strongly believe that if the fashion industry has the power to influence trends, then it also has the power to play a positive role in protecting the planet.
Greenpeace's new standard will reflect the best overall practice in the market for detecting and eliminating the use and discharge of hazardous chemicals, resulting from the Detox campaign. It uses the best third party tools and standards that are now available for textiles manufacturing facilities to address hazardous chemicals and ensures full supply chain transparency. While its 2012 suspension on the merchandising and gifting of textiles will remain broadly in place, Greenpeace offices are going to begin using selected suppliers, who meet the new trial standards for merchandising.
The NGO started the Detox My Fashion campaign in 2011 to challenge the textile industry. A year later, they suspended all sales of textile products, until brands and suppliers can prove through transparent reporting that their clothes were not made using and releasing hazardous chemicals.
Seven years after Greenpeace started the Detox My Fashion campaign, asking fashion companies to stop polluting waterways with hazardous chemicals from clothing production, all 80 companies that took the pledge to phase out these chemicals from their production-line by 2020 have achieved significant progress. The report "Destination Zero – Seven Years of Detoxing the Clothing Industry" for the first time maps the major steps all companies have made together across all sectors, including fashion, sportswear and luxury retailers, outdoor brands and suppliers. Together, these companies represent 15 % of global clothing production.
In his forward to the Greenpeace Detox Report update, Bunny McDiarmid, Executive Director of Greenpeace International, notes: "I am especially proud and happy to see how the Detox campaign has inspired a transformation in the clothing industry in the seven years since its launch. When we started the campaign to protect rivers and oceans from pollution from the hazardous chemicals used to manufacture clothes, we were met with plenty of resistance and doubt by brands, who claimed that cleaning up their supply chain was impossible."
He concludes: "No doubt that clothes are very close to the hearts of many people. The creativity and enthusiasm of hundreds of thousands of people around the globe – from nature lovers and scientists, to activists, fashionistas and managers, models and creatives – should send a signal to those brands that have not yet committed to Detox. Many people who work for big clothing companies, who stepped up to Greenpeace's challenging approach, setting an example for other brands to follow. The Detox Campaign should encourage us all to think of the seemingly impossible, aim higher, look closer and collaborate more."
textiles-procurement.int@greenpeace.org