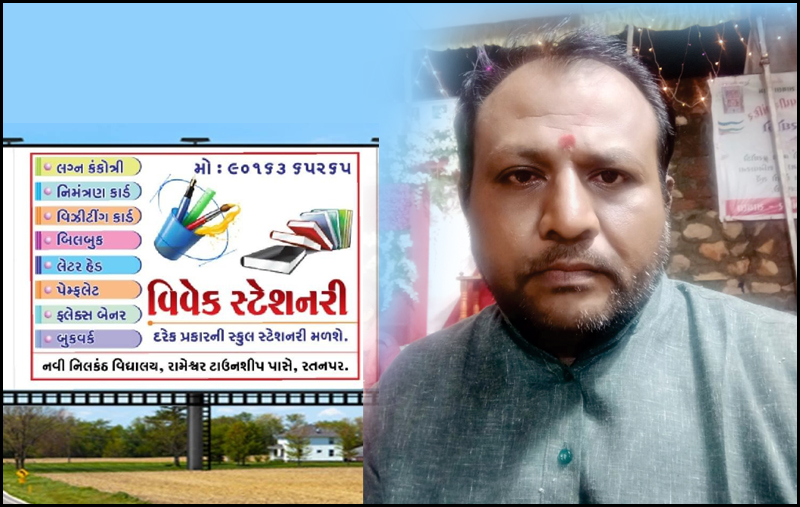 Arvind Golani, a physically challenged screen printer trains 1,500+ youth in Gujarat
07 January 2021: Arvind Golani, a physically challenged, successful screen printer is on a mission to train unemployed youth in Gujarat. So far he has trained over 1500 people in Surendranagar district of Gujarat, out of which 100 have become self-employed in screen printing business. And his mission of training the unemployed continues besides running his own screen printing business under the name Vivek Screen.
"Now my age is 41 years. I became physically challenged, not by birth, but it so happened when I was 2 years. I suffered from a severe fever and in the process of medication something went wrong. Anyway, after my study, I learnt screen printing from my friend Karim Lala in Surendranagar and I started my printing unit," says Arvind Golani.
In 2003 he joined Ratna Nidhi Charitable Trust, a Mumbai based NGO and worked for them for about ten years. "During my service, I was involved in their skill development project which involved teaching screen printing to unemployed youth in the entire Surendranagar district of Gujarat including some backward villages. I must have taught screen printing to near about 1,500 people and out of which around 100 have now their own screen printing business. After the NGO's project was completed, I came back to business in Surendranagar," he adds.
Now that his screen printing business is running smoothly for the last 20 years, mainly he is offering commercial printing service. The jobs that he undertakes include Boxes, pen, gift times, stickers, wedding cards, shopping bags, educational toys, etc. Recollecting one of his memorable jobs, Arvind says that he received an order for Carom Board printing of 5,000 pieces. "I also won a government tender for printing 5,0000 wooden toy trains on which I had to print the study chart with 6 colours and it took 40 days to complete. I keep receiving such special orders on and off."