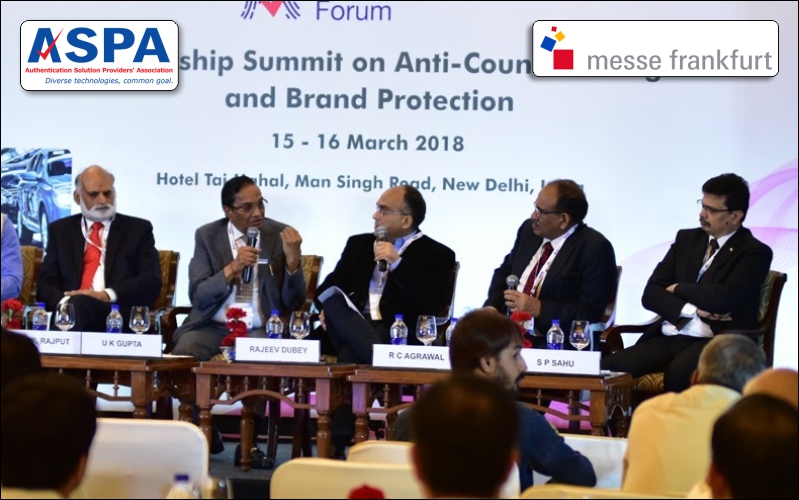 ASPA and Messe Frankfurt India to unite experts to discuss securing the pharmaceutical supply chain from counterfeits
04 June 2021: Increasing instances of substandard, falsified and counterfeit medical products continue to pose a major challenge to the global healthcare system which is already suffering from the dire impact of COVID-19. To address this issue, ASPA and Messe Frankfurt India will unite leading experts for a live panel discussion on 11 June 2021.
Amid the onslaught of the second wave of COVID-19, the healthcare sector in India is under heavy pressure owing to the rising cases across different states. Moreover, the growing demand for medicines, protective gears and other pharmaceutical equipment has given rise to counterfeiting, tampering and diversion of these life-saving products, thus putting the health of millions at risk not just in India but also around the globe.
As a part of 'The Authentication Forum', the current webinar will address the theme of "Protecting lives & securing the pharmaceutical supply chain during COVID-19". Senior leaders, regulatory officials and international experts will attend and share their perspective on the burning issue and discuss collective measures to eradicate the unethical and life-threatening practice of pharmaceutical counterfeiting.
The group of panelists will include:
# Dr. Praveen Gedam, Additional CEO, National Health Authority, Govt. of India
# Prashant K. Gupta, Country Head Sales, Shriram Veritech Solution (P) Ltd.
# Girish Pai, Chief Business Officer, Pharmasecure
# S. Swaminathan, Chief Executive Officer, GS1 India
# Rajiv Joshi, Partner, Forensic & Integrity Services, Ernst & Young LLP (Moderator)
The webinar will be supported by the authentication partners & solutions providers including Shriram Veritech, PharmaSecure and Holographic Security Marking Systems (P) Ltd.
Elaborating on the aim to host the webinar, Raj Manek, Executive Director and Board Member, Messe Frankfurt Asia Holdings Ltd, shared "The increasing penetration of spurious pharmaceutical products has escalated into a major issue across the world. Many countries are still dealing with the pandemic and under such critical scenario it is crucial to find solutions to combat counterfeiting."
Commenting further on the issue at hand, Nakul Pasricha, President, ASPA said "COVID-19 pandemic has overwhelmed India's healthcare system. There are various issues which needs to be addressed immediately, including eliminating sub-standard and falsified medicines from the system as well as ensuring availability of affordable and quality health services."
www.messefrankfurtindia.in