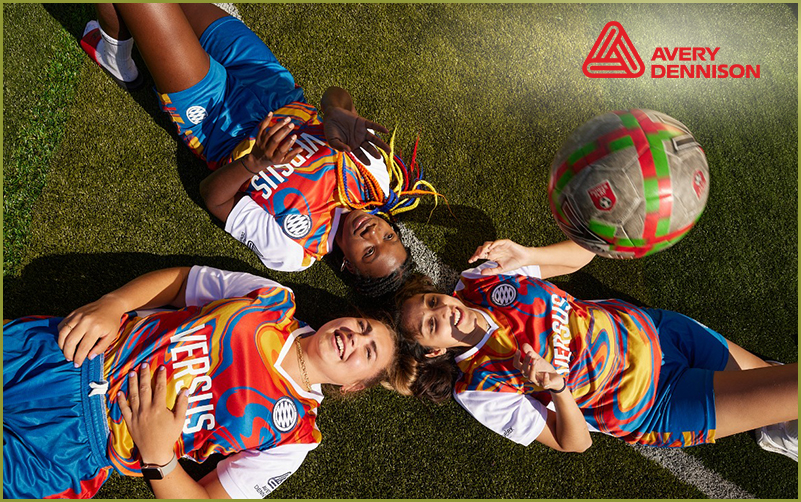 Avery Dennison Supports Grassroots Football
28 November 2022: As a part of its ongoing CSR initiatives, Avery Dennison, a global leader in innovation and materials science, branding, and manufacturing, has come forward to support women's and non-binary people's football at a grassroots level. Embelex is Avery Dennison's solution for on-garment branding that provides digitally-connected and sustainable options for personalization is kicking off a collaborative project supporting both Manchester Laces and South London Laces football teams. This partnership contributes to Avery Dennison's mission to support universal access to sport for under-served communities.
The partnership stems from shared Diversity, Equity and Inclusion (DE&I) values, including teamwork, diversity, courage and integrity and helps to promote and further women's and non-binary people's football with the view to provide more opportunities in their communities.
Avery Dennison has also involved creative partners, Stadio, a football-focused podcast and VERSUS, a website and publishing platform, to help amplify and support this shared vision. In addition to the sponsorship fee, Avery Dennison has worked with the Laces teams and partner organizations to design new Home and Away Kits for both teams, featuring premium Embelex trims. Both clubs will have shirts for sale on their websites to further support and raise money for their respective organizations.
Avery Dennison will also donate the front-of-shirt sponsor logo space to Stadio (Manchester Laces) and VERSUS (South London Laces) since they have authentic connections to these communities. Meanwhile, Avery Dennison Embelex branding will be featured on the shirt sleeves.
Jeremy Bauer, Global Commercial Director, Embelex, Avery Dennison RBIS, said "Avery Dennison recognises the benefits of grassroots football – it aligns closely with our own values and shows that Avery Dennison is far more than a trims supplier. It's a huge honour for us to be supporting both the Manchester Laces and South London Laces teams."
And Helen Hardy, Founder of Manchester Laces, added "It's fantastic that two organisations with aligned values are working together on a project that means so much to so many people."
www.embelex.averydennison.com