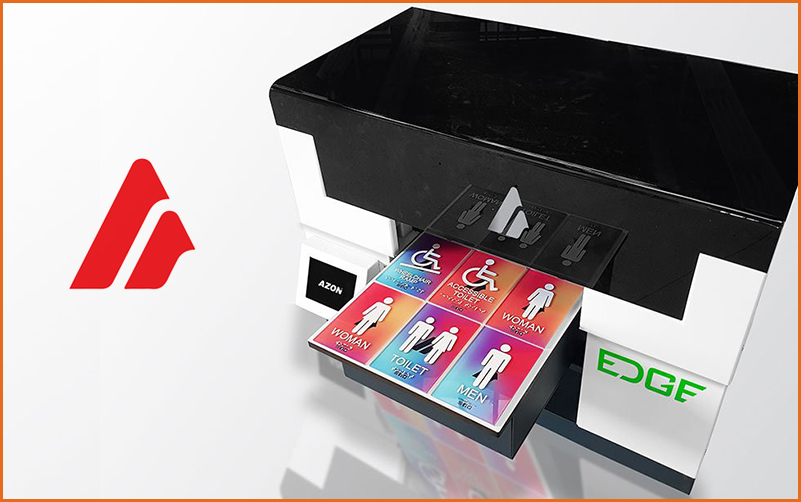 Azonprinter Launches Desktop UV Printer for Braille
26 April 2023: Croatia based Azonprinter has launched a new UV printer for putting Braille onto signage and other substrates. Available alongside itslarger UV Braille-enabled printers, the new Edge UV Braille digital printer is the smallest UV machine in Azon's product portfolio.
The desktop-sized A3 printer uses Avery Dennison inks, building up to five layers in one pass and capable of printing up to 13cm in height. It complies with the ADA Standard for accessible design. Azon RIP software can be adjusted to cover any standard required. Dot sizes and spaces together with following icons can be printed in different height relative to the required standard such as ADA Braille, grade 1 and grade 2.
The RIP software can provide Braille translation in many different languages and alphabets such as Welsh, Arabic, Greek, Cyrillic, Hebrew and Chinese.
Azonprinter explained that it had expanded its digital print offering because "The production of tactile signs, for example with Braille text, is a growing market and one that sign and graphics businesses are perfectly placed to enter".
Azonprinter manufactures its machines at its base in Croatia, will be showcasing its latest technology including its Primo Neon DTF printers and shakers at FESPA 2023 (23-26 May) at Munich, Germany.
www.azonprinter.com