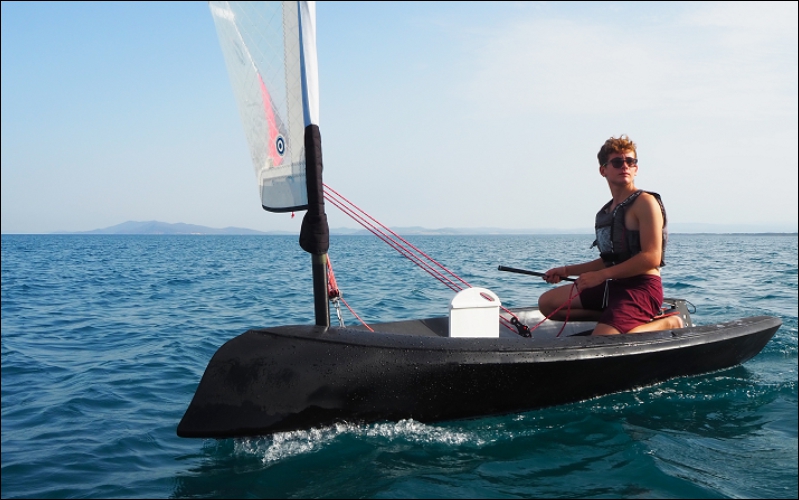 Beluga 3D Printed Sailboat was on display at Milan Design Week
11 October 2021: Caracol (3D printing company) showcased Beluga, its 3D Printed Sailboat, Milan Design Week which was held from 04-10 September 2021. In addition, for the first time ever in a project of this size and scope, the boat was produced using recycled MyReplast material.
Caracol uses with a proprietary large-format composite additive manufacturing technology that has the potential to be used to improve the efficiency of production processes and at the same time provide a sustainable and environmentally friendly solution.
Beluga was present in the heart of the Isola Design District, in Via Angelo della Pergola 11/4. During the Milan Design Week series of events, the guests talked about the project and the different themes related to the project. It was an immersive journey into the world of large-format 3D printing.
Plastic and circular economy processes that give new life to waste materials that will be the protagonists of the installation, highlighting their potential both for design applications and for the industrial world. The MyReplast product is an example of how recycled materials can be successfully used for the production of advanced components that have high-performance requirements.