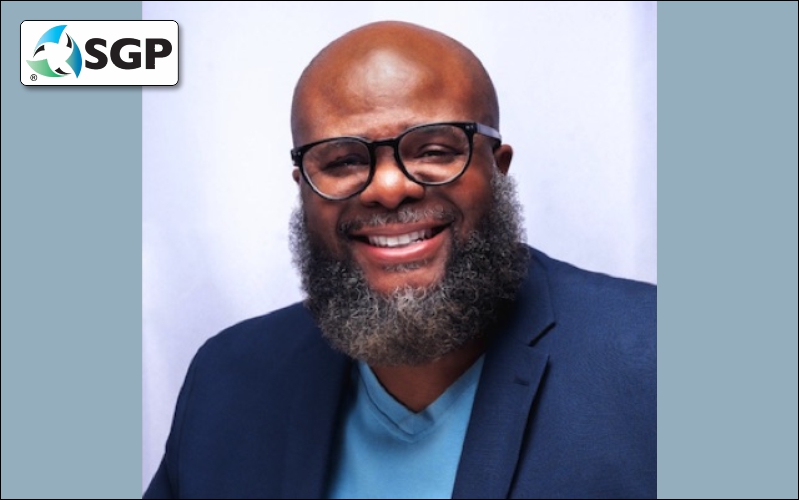 Birdley James Elected to SGP Board of Directors
12 January 2022: Sustainable Green Printing Partnership (SGP), the leading authority in sustainable printing certifications, announced the election of Birdley James of Miller Zell to its Board of Directors.
James is SGP/EHS Coordinator & Compliance Manager and leads Miller Zell's sustainability efforts. His responsibilities include expanding recycling initiatives, and overseeing sustainability program compliance, SGP certification requirements, environmental & safety compliance audits, environmental safety processes & procedures and safety training.
As a member of the all-volunteer board, James is committed to supporting SGP certification and being an industry leader to drive a more sustainable future. "I believe that education, responsibility and ownership should be a key component to every printer's business approach," said James. "SGP practices offer guidance and truly support those fundamentals allowing companies to realize their real potential. In return, we are all given a better and brighter tomorrow!"
Previously, James served on the SGP committee that created the SGP Sustainability Champion award program. James joins Calvin Lakhan, Ph.D. from the Consortium for Waste Circularity as new SGP Directors along with re-elected officers and directors:
Jodi Sawyer, FLEXcon, Vice Chair Engagement
Theresa Vanna, Primex Plastics Corporation, Vice Chair Marketing
Rosalyn Bandy, TLMI
Suzanna Eversole, REI Recreation Equipment Inc.
George Glisan, Ph.D., Appalachian State University
Other members continuing their terms include:
Jonathan Graham, TE Connectivity, Chair
Marci Kinter, PRINTING United Alliance, Secretary & Vice Chair Technical
George Fuchs, NAPIM, Vice Chair Information Technology
Doreen Monteleone, Ph.D., D2 Advisory Group/FTA, Treasurer
Frank Bailey, Smyth Companies, LLC
Sean Carr, HH Global
Adrian Cook, 3M
Ben Covert, Piedmont Plastics
Nicole Papadakis, North American Plastics
Bryan Rose, Cooley/Group
Kristin Spanier, Shawmut Communications Group
www.sgppartnership.org