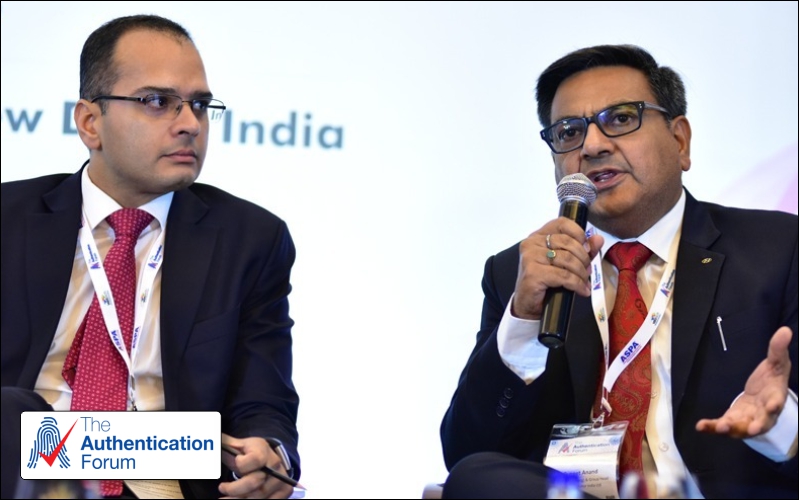 Building authentication eco-systems is crucial to prevent falsified medicines: The Authentication Forum webinar
23 June 2021: Held on 11 June, ASPA and Messe Frankfurt India united senior leaders and industry experts for a panel discussion on "Protecting the lives and pharmaceutical supply chain during COVID-19" at The Authentication Forum webinar. Setting up an authentication & traceability eco-system and stringent imposition of regulatory framework is crucial to deal with the menace of falsified medicines, the experts conveyed.
With the rising demand for medicines and pharmaceutical equipment to tackle COVID-19, instances of sub-standard, spurious, falsely labelled, falsified, and counterfeit medical products (SSFFC) have significantly escalated, not only threatening consumer health, but also jeopardising public trust towards the healthcare system. "Every year, the global pharmaceutical supply chain loses USD 200 billion in revenue due to counterfeited drugs and other spurious pharmaceutical products." stated, Nakul Pasricha, President, ASPA (Authentication Service Providers' Association)
To highlight solutions against the illicit practice of SSFFC, ASPA and Messe Frankfurt India recently organised a panel discussion between senior industry leaders, regulatory officers and experts from the pharma sector. Commenting on the initiative, Mr. Raj Manek, Executive Director and Board Member, Messe Frankfurt Asia Holdings Ltd, shared: "'The Authentication Forum' webinar led to derivation of some insightful ideas and resolute measures to deal with counterfeiting in the pharmaceutical industry."
During the discussion, Dr. Praveen Gedam, IAS, Additional CEO, National Health Authority (NHA), elaborated on the possible benefits of a comprehensive drug registry: "The NHA is in talks with Centre for Development of Advanced Computing (C-DAC) to create a drug registry for India. A comprehensive registry can help tracking of drugs monitor pharmaceutical supply chain. This will not only provide consumer more choice in terms of selecting different drugs but also help us trace the origin of a particular SKU and keep proper check on those engaged in counterfeiting."
The webinar was supported by the authentication partners and solutions providers including Shriram Veritech, PharmaSecure and Holographic Security Marking Systems.
While most counterfeit offenses are non-bailable, the increasing number of counterfeiters every year demands more stringent response from the regulatory authorities, which means a swifter mechanism to identify and prosecute counterfeiters along with the imposition of heavier penalty. Messe Frankfurt India and ASPA will continue to provide a platform to discuss anti-counterfeiting measures across industry through the next edition of The Authentication Forum.