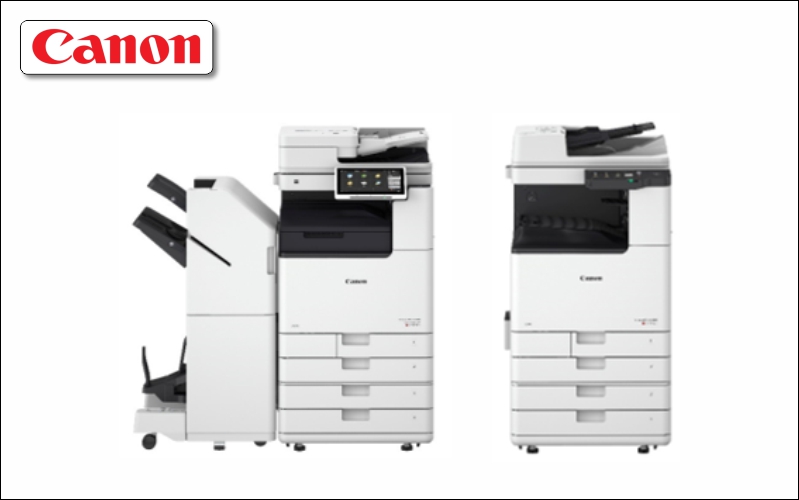 Canon launches New Colour Multi-Function Devices to Meet Diverse Business Needs
14 January 2022: In a bid to enhance the color printing ecosystem in India and support businesses with their ever-evolving printing requirements, Canon has announced the launch of the imageRUNNER ADVANCE (iR-ADV) DX C3800 series along with imageRUNNER (iR) C3226. The newly introduced iR-ADV DX C3800 series comprises of four advanced A3 colour laser multi-function devices (MFDs), while the iR C3226 is a standalone A3 colour laser MFD. Both the models are aimed at expanding Canon's footprint among Enterprises and large businesses, Jobbers (Copy Shop Owners), SME segment along with Government sector.
As colour printing is touted to create more visual impact along with offering a premium look and feel, the launch of the new colour MFDs is in line with Canon's vision to enable businesses with the best of printing solutions, thereby fuelling their growth by propagating the theme of #ColoursForLife. Furthermore, the extensive line-up of the new imaging devices empowers businesses of all sizes with capabilities aimed at maximising productivity and user convenience.
Speaking on the brand's first product announcement of the year, Manabu Yamazaki, President & CEO of Canon India said, "With the onset of a new year, Canon India is delighted to bring forth its imaging marvels as we introduce a slew of innovative and cost-effective colour MFDs i.e., imageRUNNER ADVANCE (iR-ADV) DX C3800 series and imageRUNNER (iR) C3226. With this launch, we're envisaging the colour MFD series to play a vital role in meeting the customer demands of economical colour printing."
Commenting on the launch, K. Bhaskhar, Senior Vice President – BIS Segment, Canon India said, "Innovation has always been a driving force at Canon and with the introduction of the imageRUNNER ADVANCE (iR-ADV) DX C3800 series and imageRUNNER (iR) C3226 in India, we're all set to redefine the spectrum of colour printing across businesses – small or large, ranging from Jobbers to SMEs and Enterprises. The newly launched series of colour MFDs reflect our commitment towards offering world-class technology, ease of use and high-quality printing to meet the ever-evolving customer expectations and provide them with maximum profitability, thereby ensuring business longevity."