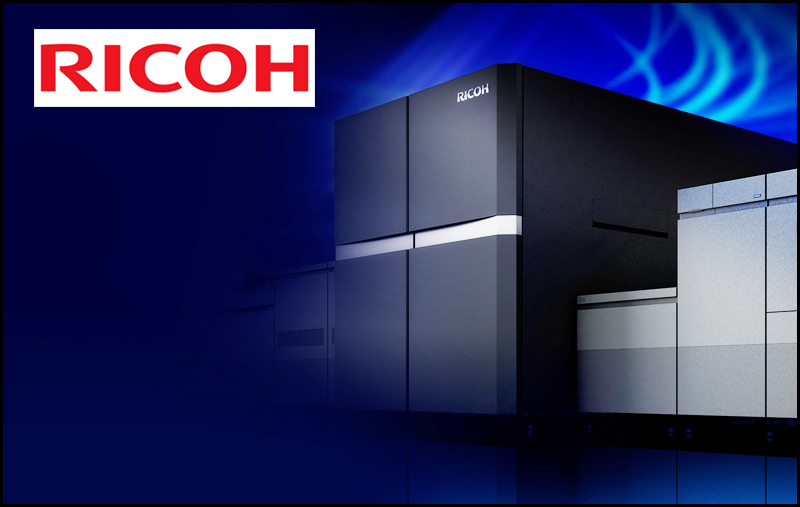 Commercial Printers Preview 'Ricoh Pro Z75 B2' Sheetfed Inkjet Press
15 December 2020: Ricoh unveiled a first look at its RICOH Pro Z75, its highly anticipated B2 sheetfed inkjet system. Recognised as a "game changer," the state-of-the-art, Ricoh-developed press with future-defining technology is built to help businesses reach new benchmarks for productivity, image quality and operating costs.
Today's commercial print environment is radically different to it was just a year ago, as companies in this space evolve to be hyper-relevant in this constantly changing landscape. While the transition to digital has been progressing for years, printers are now looking to further accelerate that transition while uncovering new opportunities. The RICOH Pro Z75 was developed from the ground up by Ricoh experts to empower printers to confidently pursue those opportunities, building on the company's 40 plus years of inkjet leadership and culture of transformational innovation, known as Henkaku.
In this new business climate, commercial printers are more than ever seeking to expand their application range and profitably meet the increasing demand for short runs. Media flexibility and competitive operational costs are key. Those seeking exceptional productivity, ease of use, and media versatility, across offset coated, uncoated and inkjet treated stocks, with one of the lowest operational costs in its class will benefit from the strategic design of the RICOH Pro Z75.
Herman Verlind, owner of Dutch graphic media specialist Zalsman, said: "I am especially impressed by the technical design of the machine, while the print quality and production speed are at a very good level compared to the competition."
"The Ricoh B2 inkjet press is phenomenal. It is going to be a game changer for the commercial print market," said Bob Dahlke, Jr., Principal, VISOgraphic, Inc from America. "Ricoh's approach to bringing new innovation to market is to do it right. It has helped commercial printers more confidently and effectively migrate to digital. They care about delivering what our businesses need."
The RICOH Pro Z75 will harness Ricoh's extremely efficient drying technology, auto-duplexing, reliable paper transport and a new DFE controller architecture, to bring class-leading levels of productivity and anticipated market-leading speeds. Offset image quality is achieved through Ricoh's own printhead, aqueous ink and dynamic drop size technology providing a solution that will surpass the expectations of printers' own demanding clients.
Eef de Ridder, Vice President, Commercial and Industrial Printing, Ricoh Europe, said "We made it clear some time ago that we would not bring a B2 sheetfed product until it is right. Well that time is almost here now. Our design engineers have synthesised an extraordinary platform: it combines high ink coverage with the lower cost of inkjet and efficient B2 duplex capability more than previously thought possible. I firmly believe the RICOH Pro Z75 is the product that the market needs and will help hard-pressed commercial printers chart a course through choppy waters toward a more sustainable future in the new world of printing."
www.ricoh-europe.com/Proz75