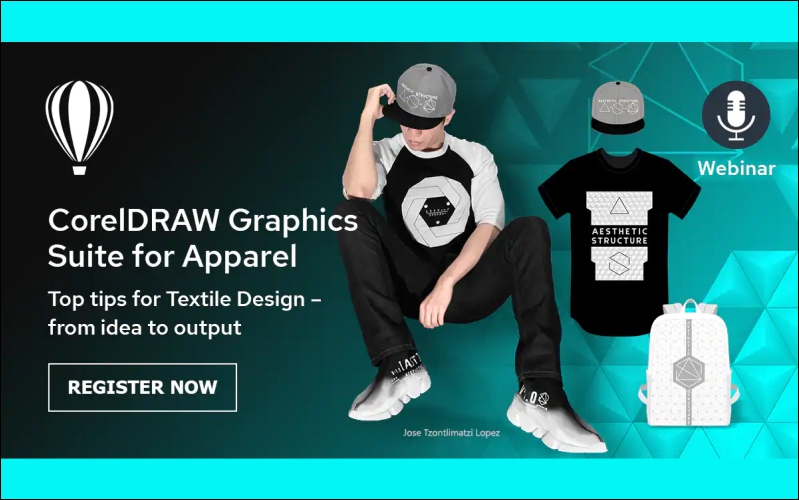 CorelDRAW's Releases E-Book & Webinar on Creating Textile Designs
25 November 2021: The fashion industry is versatile and dynamic hence customers' taste is fast changing. So, Corel offers two free tools of inspiration by giving access to its free content library, e.g. Corel Free E-Book and Webinars.
CorelDRAW's Free E-Book Guides designers about creating textile designs with artistry and modernity. Graphic designers can now make Apparel Designs easily by managing colours, textiles, and patterns on and off screen. The e-Book guides designers how to leverage many key features in CorelDRAW Graphics Suite, enabling them to learn the art, science and technology behind textile design.
One can learn how to work on colour systems, deliver over prints and underlays, create sustanible designs without commiting ink to paper. CorelDRAW for apparel, is a free webinar series learning tool. It offers top tips for textile design, from idea to output with CorelDRAW Graphics Suite. From concept ideation to the final showstopper outfit or direct-to-garment printing, CorelDRAW Graphics Suite has all the tools designers need to produce designs which wows the audience. The webinar will give tips on how to create Colour Harmonies for rich colour palettes, push designs to create reliable, high-quality print and production-ready graphics, create perfect vectors from your sketches, etc.
www.coreldraw.com/en/learn/webinars/ebook-guide-to-creating-textile-designs/