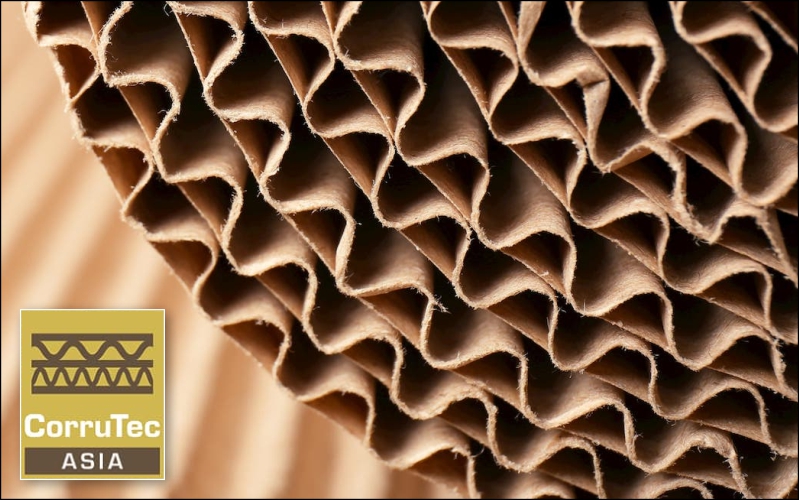 CorruTec ASIA 2021 – International Corrugated Technology Exhibition for Asia
28 April 2021: CorruTec ASIA 2021 will be making its debut in 2021, CorruTec ASIA is a dedicated business platform for manufacturers and suppliers of machinery, accessories and services serving the corrugated packaging industry. A showcase of some of the best corrugated packaging innovations and technology, the 4-day exhibition is designed to optimise business opportunities. CorruTec ASIA will bring together buyers and decision makers from corrugated board plants and sheet plants, corrugated sheet feeders, folding carton converters, packaging designers, rigid carton manufacturers, trade agencies and more. It will be held from 22-25 September 2021 at BITEC, Bangkok, Thailand.
A joint collaboration with the Thai Corrugated Packaging Association (TCPA), the exhibition is new a addition to the Messe Düsseldorf Asia (MDA) portfolio and will be held alongside the well-established 8th edition of PACK PRINT INTERNATIONAL. The co-located exhibitions will represent the synergistic industries and end-to-end value chain for the packaging, printing and corrugated industries.
Why Asia …
# The Asia-Pacific region represents the fastest-growing corrugated packaging market globally, accounting for 53.7% of production and shipments in 2018.
# Southeast Asian countries contributed to more than 30% of corrugated packaging – namely Thailand, Indonesia, Vietnam and the Philippines.
# Manufacturers are increasingly investing in R&D to develop new and innovative techniques, focusing on offering highly-efficient corrugated box making machines with advanced technology such as IoT and artificial intelligence and supporting the manufacturing of smart packaging.
# Rising consumer consciousness and rising concerns by regulatory bodies regarding sustainable packaging and the cost benefits associated are encouraging the use of environment-friendly packaging products, and is driving the growth of the corrugated board packaging market.
# Rising penetration in e-commerce sector is paving the way for corrugated packaging in the region. For instance, the number of online shoppers in Indonesia will reach 65 million in 2021. Other growth sectors include: Sustainable packaging, Convenient packaging, Electronic goods, Personal care products.
# The pandemic has driven the growth of corrugated board packaging due to transport packaging flow of packaging for food and other consumer products, medical and pharmaceutical products, tissue and hygiene products.
www.corrutec-asia.com