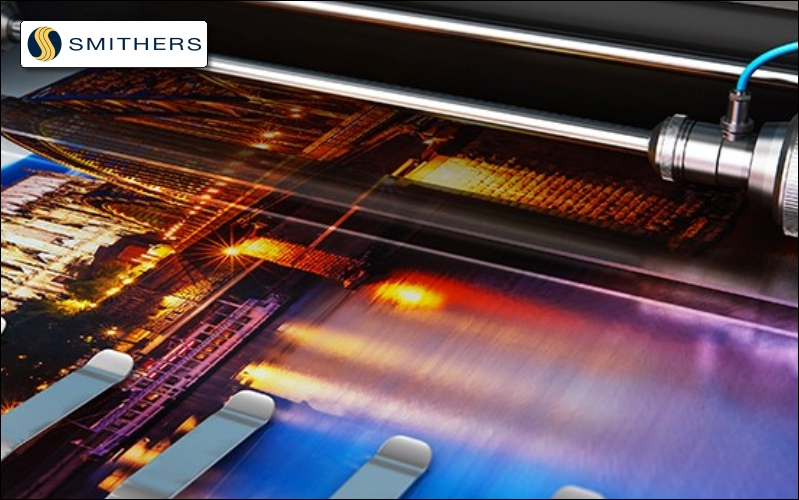 Digital Print Increases Market Share to 21.1% Displacing Analogue Print Market: Smithers
10 February 2022: Global print market is shrinking in volume but growing in value over the period 2014–24.The average value of print increase will slightly over the ten-year period, as a result of changes in the product mix and the print processes employed.
Smithers latest market report 'The Future of Digital vs Offset Printing to 2024' shows the global output measured in billions of A4 prints was 49,665 in 2019, to remain static through to 2024. In value terms, print output grows from $808.3 billion in 2019 to $862.7 billion in 2024 – a CAGR of 1.3%.
Digital print and especially inkjet, is an increasingly important and valuable part of the overall print market. Accounting for 13.5% of total market output in 2014, this has risen to 17.4% in 2019. As it has done so it has displaced and taken work from offset litho and other existing analogue print process. Technical innovations and shift in market demands will further support this trend through to 2024, pushing digital's share to 21.1%. This will see digital colonise new spaces in key markets, such as packaging; increase its competitiveness at longer runs with a new generation of high throughput machinery; and offer new revenue streams for print service providers.
Both analogue and digital print production are becoming more efficient, which contributes to improving unit costs. In addition, increasing capabilities in short-run printing and associated downstream converting processes are leading to improved supply chain efficiencies in which print production is closely matched with demand.
Many different factors are shaping demand across the print industry, and print supply chain participants have a variety of options to draw on when determining how best to meet changing demand patterns.
The role of print is changing, with the main dynamic being the impact of the Internet and mobile connectivity on the way both businesses and individuals communicate and access information. This affects every segment of the traditional printing business and is changing expectations of what is acceptable in relation to speed, relevance and degree of interactivity of information, irrespective of the medium used.
www.smithers.com