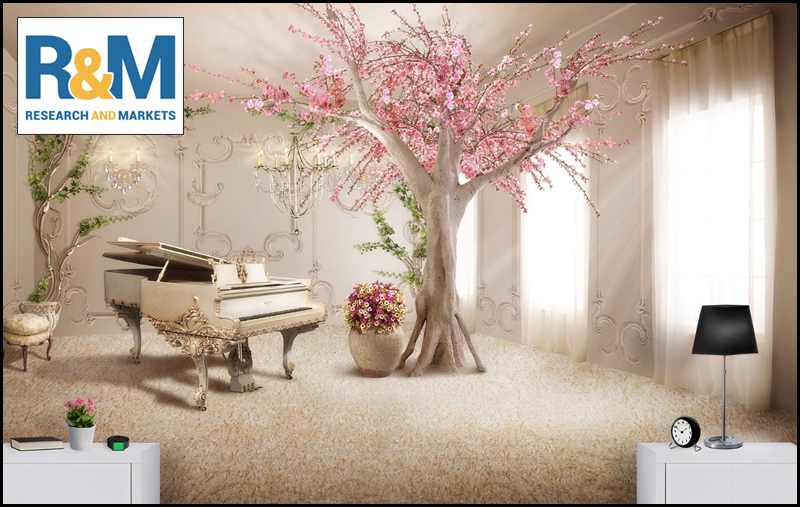 Digitally printed wallpaper market to reach USD 7.5 billion by 2025
15 January 2021: The global digitally printed wallpaper market size is estimated at USD 2.9 billion in 2020 and is projected to reach USD 7.5 billion by 2025, at a CAGR of 21.1% from 2020 to 2025, as reported by ResearchAndMarkets. The growth of the market is primarily triggered by the increase in demand for digital technology in wallpaper and the growing trend of interior decoration in the residential and non-residential sectors.
Vinyl is the largest substrate segment of the digitally printed wallpaper market by substrate. The vinyl segment dominated the digitally printed wallpaper market in terms of both value and volume. This growth can be attributed to factors, such as high durability and easy maintenance, coupled with lower cost, which boosts the demand for vinyl wallpaper, mainly in the emerging economies. The vinyl-based wallpapers are most suited for humid or more accessible areas, such as kitchens, bathrooms and hallways.
Most of the global companies operating in this market are based in the US, Asia Pacific and European countries. These companies having their manufacturing units in European countries are also severely affected by COVID-19. The markets of China, Japan and India are projected to be lucrative due to their ongoing and upcoming infrastructural construction projects as well as rising consumer spending in construction.
The construction of residential & non-residential buildings and infrastructure has been a key factor in the development of various industries across countries. The COVID-19 pandemic has had a detrimental impact on the global construction business. It has affected the supply and cost of material and labor, which are the key cost components of construction projects. Some of the most affected regions are major production hubs and home to key links in the sector's global supply chain.