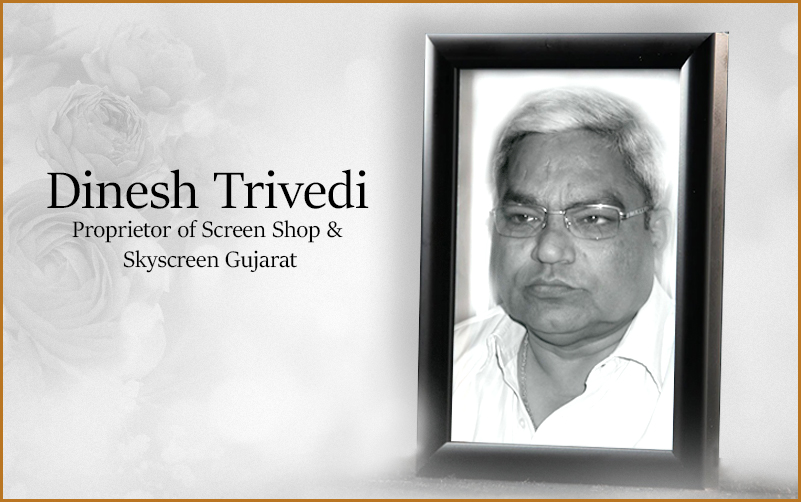 Dinesh Trivedi, Proprietor of Screen Shop & Skyscreen Gujarat Passes Away at 66 Years of Age
04 May 2022: Screen printing industry veteran Dinesh Trivedi, affectionately referred to as 'Mama' or uncle, passed away on May 3, 2022 in Ahmedabad. The Proprietor of Screen Shop & Skyscreen Gujarat, a leading dealer of screen printing materials and inks, based in Ahmedabad in the state of Gujarat, was 66 years old. He was in the screen printing trade for the last 30 years and was well known in the industry due to his marketing skills and technical guidance to printers.
Dinesh Trivedi was one of the main wholesale distributors of screen printing inks and materials and had many sub-dealers spread across Gujarat and its adjoining region. He leaves behind his two daughters Maheshwari and Anvita and his wife Harsha. A soft-spoken man, he was always ready to help industry colleagues.
His journey of 30 years in the industry also marked its development phase and Dinesh Trivedi played a key role in that as well. When he entered the industry, it was at a nascent stage and he contributed significantly to the overall industry growth. A few years ago, he started the Gujarat branch of SkyScreen International under the name 'SkyScreen Gujarat' and was supplying the SkyScreen range of products in the Gujarat region.
The screen printing community pays homage to an industry veteran.