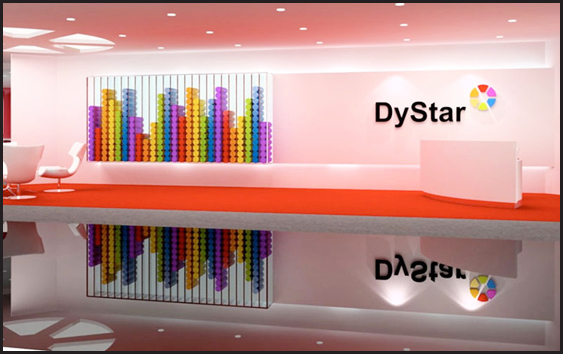 DyStar Group's Silver Jubilee marked without celebrations
09 March 2021: DyStar, a leading manufacturer of digital textile printing solutions and the world's leading supplier of textile dyes, has completed 25 years of its presence in the market.
In his Silver Jubilee message to employees, customers and vendors, Eric Hopmann, CEO of DyStar Group, said "The year 2020 marked the Silver Jubilee of DyStar. This was also a very special year where the world was facing an unprecedented global health crisis. While it's not a time for celebration, it is still important for us to reflect on the past, and more importantly, to focus on the future. DyStar being recognized in the market as a professional company, which drives its business through knowledge, expertise, hard work and focus on customer service driven by a sustainable approach. We are all prepared to make this company stronger by finding solutions to the challenges of our industries and making sure that we overcome this global health crisis in good shape, said
DyStar's existence can be traced back to more than 150 years ago. It began as a joint venture of the two global chemical giant Bayer and Hoechst, and subsequently integrated in 2000 the dyes division of BASF including the dyes businesses of Zeneca (UK) and Mitsui (Japan), to become a big house of global traditional dyes manufacturers.
Headquartered in Singapore, DyStar also started to invest in Textile Auxiliaries and Leather with the acquisition of Rotta and Boehme and started to engage in services to retailers with the acquisition of CSI and Texanlab.
DyStar product line includes: Inks and Auxiliaries for Digital Printing. Its Jettex A, a high speed acid inks. Jettex A acid inks is meant for digital printing on polyamide, wool and silk. Jettex A inks are suitable for all major printheads, such as Epson and Seiko printheads. The inks meet ecological and toxicological requirements and fulfilling Eco standards such as Oeko-Tex Standard 100.
DyStar's Jettex Inks show outstanding, long lasting operational performance on all state-of the-art-print heads for fast digital print results. Jettex inks provide deep, brilliant shades and meet ecological benchmarks. Jettex R, A, D are available for all state of the art industrial print heads.
Jettex A inks are reliable inks for printing on polyamide, wool and silk. With its brilliant shades and high fastness levels they are frequently used for swim wear among many other industries. Jettex D disperse inks for direct digital printing on polyester. This reliable ink is the perfect solution for printing flags and banners and fashionable sportswear. Jettex D inks show highest fastness to weathering and are the preferred choice for outdoor displays. Jettex R reactive Inks for reliable printing performance on cotton, silk and viscose. Jettex R inks cover a broad color space and provide high color strengths.
DyStar also offers high performance self-dispersing pigments and purified dyes are ideal for a variety of ink jet needs. DyStar provides our customers colorants and develops custom ink formulations using our colorant technologies. High performance aqueous dyes delivering quality, color and performance – ideal for a variety of ink jet needs.
DyStar's Jettex Self-Dispersed Pigments are the newest products developed for ink jet applications. This platform of self-dispersed pigment dispersions are resin and surfactant-free, while providing superior stability and particle size. Moreover, DyStar offers a comprehensive range of chemicals for pretreatment processes of textile materials.