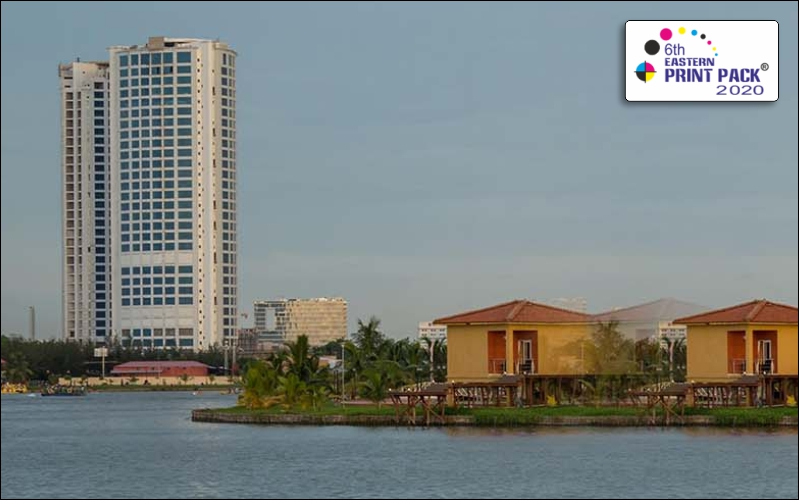 Eastern Print Pack rescheduled to 18-20 February 2022
06 October 2021: Due to still prevailing pandemic situations in India, Eastern Print Pack which was to be held from 26-29 November 2021 is now rescheduled to 18-20 February 2022. This has been decided after valuable advice from exhibitors that it would be prudent to hold the show in February 2022. The show will be held at the Science City Grounds, Kolkata.
Kolkata being the gateway of South Asia, a good number of visitors / participatns from neighbouring countries like Bangladesh, Nepal, Bhutan and adjoinging states of Bihar, Jharkhand, Odissa and Entire North East States will be attending the exhibition.
With a fifteen year history and substantial recent growth, Eastern Print Pack sits in the heart of its market and is the only viable event for the East Region. Its growth is not just due to market expansion, but is driven by the organizers in-depth knowledge of the Printing Industry.
West Bengal Master Printers Association (WBMPA) is the Association behind the success of the show. Since 1970's they have focused on presenting world class events in the rapidly developing Eastern India. Kolkata is the most ideal exhibition, conference and commercial hub, affording the very best of facilities for world leading events. with a successful history of creating launching, and organising leading industry events in the region, WBMPA enjoys the local knowledge and support of many government bodies, trade associations and leading business organisation, coupled with WBMPA's strengths, skills an experience in sales, marketing, PR and event management they are able to deliver genuine business opportunities.
West Bengal Master Printers' Association (WBMPA), being one of the oldest association of print industry as well as one of the founder member of AIFMP, has been a concerned, functional entity actively working with the vision of reshaping and developing the printing & packaging industry in the Eastern Indian region. The target for any industry is growth and development in their infrastructure, skill and knowledge ultimately increasing the boundary of the industry.
www.easternprintpack.com