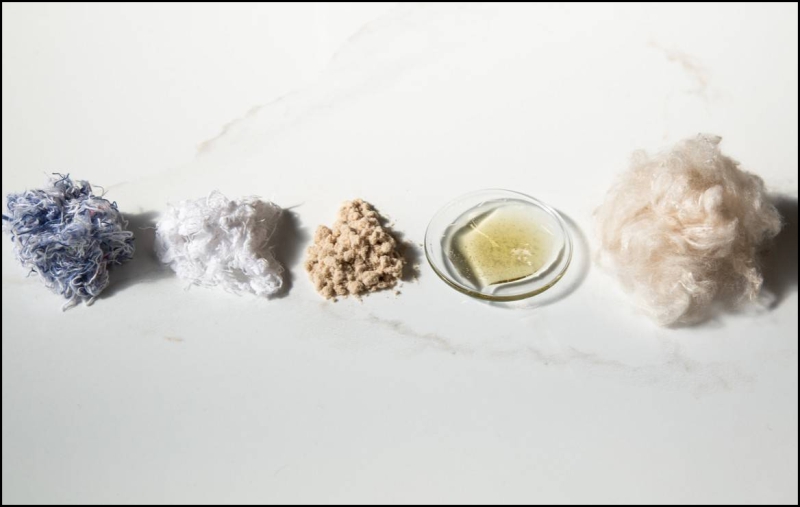 EU-funded 'New Cotton Project' launched to create circular fashion
05 December 2020: Fashion brands produce nearly twice as many clothes as they did 20 years ago and the equivalent of one garbage truck of textiles is landfilled or burned every second. Most of the textile industries environmental problems are related to the raw materials used by the industry, which require vast areas of agricultural land, unsustainable amounts of water and use polluting fertilizers.
Thus, European Union is funding a new project to harness fashion industry collaborations and technology to create circular fashion. Under the 'New Cotton Project,' a consortium of brands, manufacturers, suppliers, innovators and research institutes will be tasked with proving that circular, sustainable fashion "is not only an ambition, but can be achieved today". The project has received €6,745,801.25 in funding from the European Union's Horizon 2020 research and innovation programme.
Twelve pioneering brands in the fashion and textile industry are breaking new ground by forging ahead in sustainability and creating a circular model for commercial garment production. This is said to a world first for the fashion industry. The consortium of brands, manufacturers, suppliers and innovators participating in the European Union-Funded 'New Cotton Project'.
Making sustainable products commonplace, reducing waste and leading global efforts on circularity are outlined in the European Commission's EU Circular Economy Action Plan as necessary for Europe's efforts to drive sustainable growth.
Over a three-year period, textile waste will be collected, sorted and regenerated into the Finnish biotechnology group Infinited Fiber Company, who will turn it into their unique cellulose-based textile fibres. These fibres will be used to create different types of fabric for clothing to be designed and manufactured by key brands including adidas and companies in the H&M Group.
Already several leading fashion brands and retailers from Nike to adidas, Ganni to Reformation, Lacoste to VF Corporation have joined the movement as signatories to the Global Fashion Agenda's 2020 Circular Fashion System Commitment.
Thus 'New Cotton Project' aims to contribute to a circular economy in which textiles never go to waste, but are reused, recycled or regenerated into new garments instead.