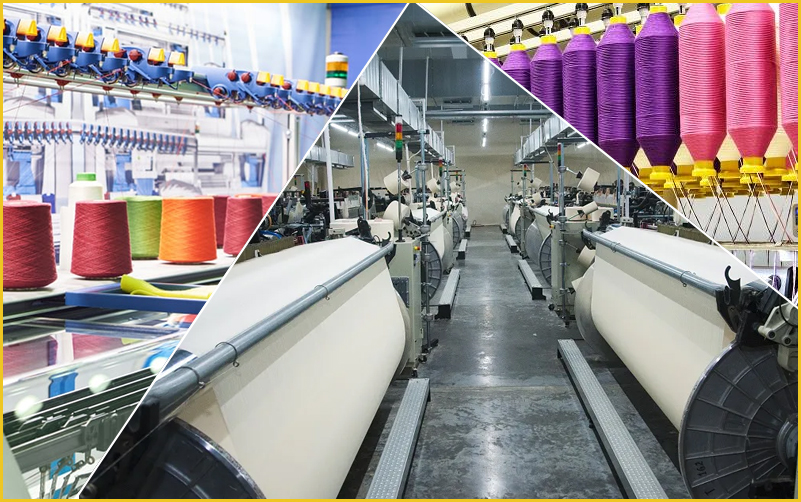 First PM MITRA Park Coming Up in Virudhunagar in Tamilnadu
26 April 2023: First PM Mega Integrated Textile Regions and Apparel (PM MITRA) Park is set will ve established in Virudhunagar District of Tamilnadu and will employ around 2 lakh people, Memorandum of Understanding (MoU) was signed between Central and State Governments recently.
Marking the occasion, Prime Minister Narendra Modi Twitted: "Today is a very special day for my sisters and brothers of Tamil Nadu !"
"The aspirational district of Virudhunagar will be home to a PM MITRA Mega Textiles Park. This will boost the local economy and will prove to be beneficial for youngsters of the state #PragatiKaPMMitra," he said.
Giving a big boost to the textile sector, PM MITRA Parks would create huge employment opportunities for an estimated 20 lakh people would get 'new work' attracting about Rs.70,000 crore investment, Union Textiles Minister Piyush Goyal said.
In his address, after the MoU was signed and exchanged between the State and Central governments, Goyal said the States chosen to house this mega project were picked based on a transparent process. MoU was exchanged between officials in the presence of Stalin, State Ministers Thangam Thennarasu, KKSSR Ramachandran, R. Gandhi and Union Ministers L. Murugan and Darshana Jardosh, apart from Goyal.
Giving a background on the issues faced within the textile value chain, Goyal said "Various processes such as ginning, weaving, processing and shipping were being done at separate locations that were far away from each other, making the activity "inefficient and costly".
"Considering this, Prime Minister Narendra Modi came up with the "5F Vision" of farm to fibre, fibre to factory, factory to fashion, and fashion to foreign, by which entire textile value chain could have all the facilities in one place, PM MITRA integrated textile park" he further said.