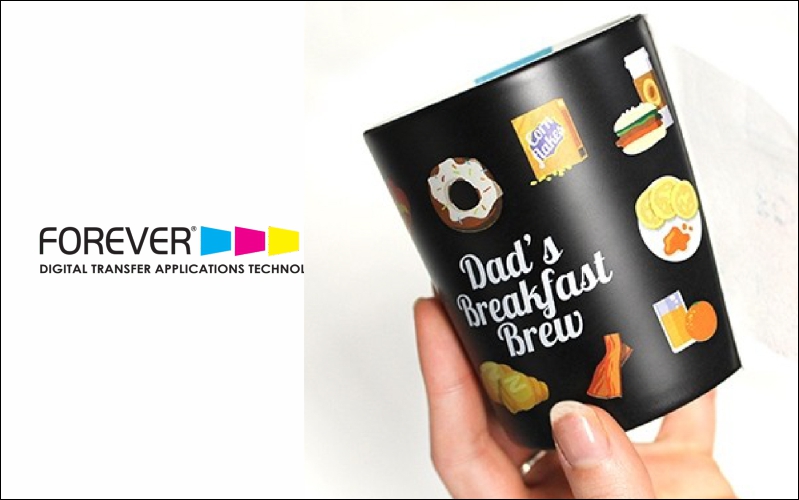 FOREVER Transfers Introduces Multi-Trans PRO for Rigid Substrates
16 February 2022: FOREVER GmbH, one of the first producers offering appropriate transfer paper for color copiers and laser printers of the new generation, has introduced multi-trans PRO transfer media for rigid substrates. According to the company, Multi-Trans PRO is your personal game-changer when it comes to complex personalization on rough surfaces like wood, paper, cardboard, cork and much more.
With the shortest pressing times and low temperatures, one can peel Multi-Trans PRO smoothly from the substrate while hot and produce an endless variety of substrates for wedding decoration, merch, packaging for other heat sensitive materials.
Some of the advantages of Multi-Trans PRO are: It requires Low Press Temp: 110-150°C / 230-302°F, requires short Press Times: 1-15 sec.; and it is Hot/Warm Peel and is suitable for CMYK / CMYW / CMYK-W Laser Printers. Offered Paper sizes are: A4 / 8.5" x 11" and A3 / 11" x 17"
Multi-Trans PRO is Perfect for rough surfaces such as Wood, Paper, Card, Metal, Mirrors, Glass, Leather, Cork and it can be used to decorate Wooden Products, Paper Bags, Mugs, Coasters, Face Masks (one-use), Book Covers, Plastic Tumblers, Napkins, etc.
FOREVER develops quality products with long-term durability for the digital transfer printing industry. FOREVER product range covers paper for light and dark colored textiles as well as for hard surfaces. With high-quality products, the company has customers in more than 100 countries.
Distributors in India .. www.jnarora.in / www.forever-ots.com