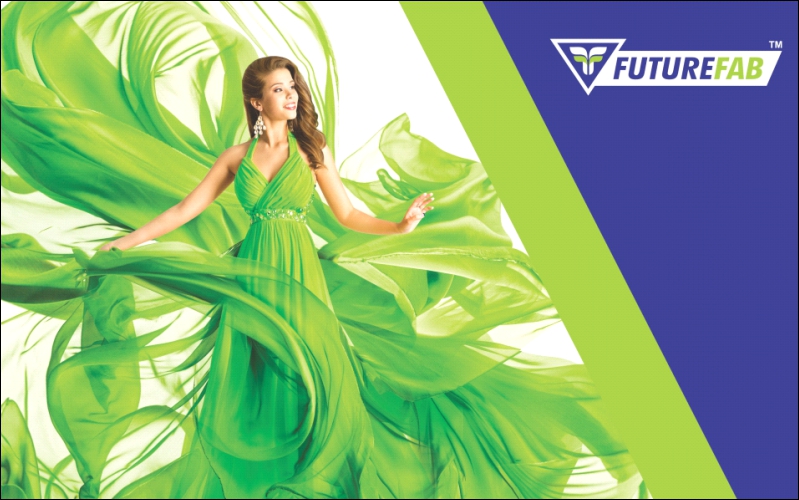 FutureFAB Offers Ready to Print and Dye Rayon, Modal Fabrics in Fast Fashion
24 December 2021: Today both Retailers and supply chains are struggling due to impact of Pandemic. Fast fashion is for Women's Wear, Kurti, Dress Materials which accounts for approx. 40% of the total market and is fastest growing segment. Out of this rayon, modal family is growing very fast.
Here focus is on designs, through dyeing + gold, zari, prints and white grounds through digital (for premium segment) and screen (for regular segment). Currently most of the Greige Rayon, Modal Fabrics are coming from South and Processed mostly in West. North creating lack of connect between weavers and processors.
These are sold by grey manufacturers/ traders to consumers (exporters/garment manufacturers /traders) who in turn process them in house or outsource to processors. There is no information about sizing recipes used in them which varies from weaver to weaver
This creates problem in processing especially shrinkage, strength loss due to longer contact with water during washing and post processing. In discharge there are issues of tensile strength loss. This creates problem of durability and fit for end consumers.
What is Futurefab ?
Futurefab offers Ready to Print customised to design fabrics for screen and digital, Ready to Dye fabrics which will help to solve the problems of lot to lot variations in Greige Fabrics. Futurefab can customise parameters like absorbency, whiteness index based on process, design etc.
Futurefab Allows Quality Printing on Both (Digital & Screen):
– Digital: to minimise rejections arising due to fabric variations upto coating stage, possibly reduce costs of head and inks etc. 
– Screen: to allow printing with finest resolution (600 vs 300 DPI) in screens with finer meshes (195 in rotary and 225 in flat screens) versus say 160 for Reactive/discharge due to possibility of getting good fastness, feel without mechanical finish in Pigments and Inks
This helps to reduce costs, rejections, lead times, loss of strength etc. They will help to minimise % of Reactive and discharge printing to less than 25% from average which is currently 75%. This will also reduce issues of water dependency for processors and almost double the production.
Useful to Replace Conventional Reactive Dyeing:
– Pastel Shades with Pigments
– Medium Shades with Blotch Printing
– Dark Shades with Combination of Both
– Motifs can be in Deep Shades to Stand Out (Green Designing)
USP:
– Helps to Meet Retailer's Requirements of Best Looks with Competitive Prising (Value for Money)
– On Time Delivery & Reduce Cost of Discounting and Retailing
Discounting: Also Known as Value Losses. This is around 30-40% in Fast Fashion. Can be Reduced Only if Garments Reach Stores Before Starting of Fashion Cycle and Purchased by Customers Based on their Price Perception which is Created through Looks (Sharpness, Brightness), Touch (Feel) etc.
– Retailing Cost: Depends on How Fast Inventory is Sold in Stores. Average Inventory Turn-Around in India is 4 Times Only. This Leads to Retailing Cost of 30-35%.
www.futurefab.net