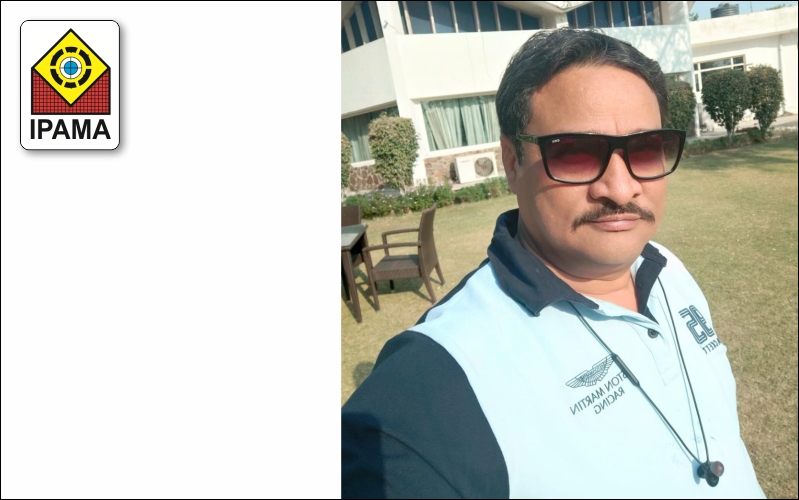 Gagan Singh, MD of Taniya Machinery, Unanimously Elected as IPAMA's Joint Secretary (South)
18 November 2021: Gagan Singh, Founder-Managing Director of Taniya Machinery (P) Ltd., has been unanimously elected as IPAMA's Joint Secretary (South). He is the only member representing the Screen Printing Industry in IPAMA's new Governing Council Board. "As a joint secretary, my responsibilities are to work closely with printers and manufacturers in South India and attract more exhibitors and visitors for the forthcoming PrintPack India Expo to be held in March 2022. In addition, I am determined to add around 400 members to IPAMA through my persuasion. I will do my level best to gain greater benefits to the entire screen printing industry during my tenure as Joint Secretary of IPAMA," he said.
After working in the screen printing industry for over a decade, Gagan Singh established Taniya Machinery in 2010 to manufacture a wide range of screen printing machinery and related products including Round Screen Printing Machines, Pad Printing Machines, Flat Screen Printing Machines, complete screen making and post press equipment. With 30 to 40% attendance, during Covid-19 lockdown they could manufacture Covid related products such as mask printing machines, UV equipment, etc. "In the near future, we also plan to add a digital portfolio into our product basket by tying-up with overseas suppliers. This way our customers, needing digital printing solutions, need not go to other suppliers."
"Now the screen printing industry is picking up although some segments have had a severe setback and the forthcoming PrintPack Expo will be a good platform both for exhibitors and visitors to regain strength. IPAMA's objective is to gather maximum exhibitors for the show so that visitors will be greatly benefited. The forthcoming exhibitions are a real testing time both for exhibitors and visitors after a long gap of almost 2 years. There would be a lot of protocols to be followed for the safety of everyone."
"There is a growing demand for round screen printing as more and more brands go for directly printed bottles instead of applying labels for brand protection. Moreover, the Covid-19 has propelled growth for food containers as well, which require direct printing with brand name, etc. Like any other business, screen printing also suffered, especially the commercial segment for spot UV, etc.," he added.
Regarding newcomers entering screen printing, many as mere investors with no knowledge of screen printing, Gagan Singh says, one should make a proper judgment of their investment especially in the post Covid-19 scenario. "On our part, we can only offer technical guidance as we have a team to fulfil this task. As the Government is giving importance to skill development, we will also try to support our customers on this critical aspect."