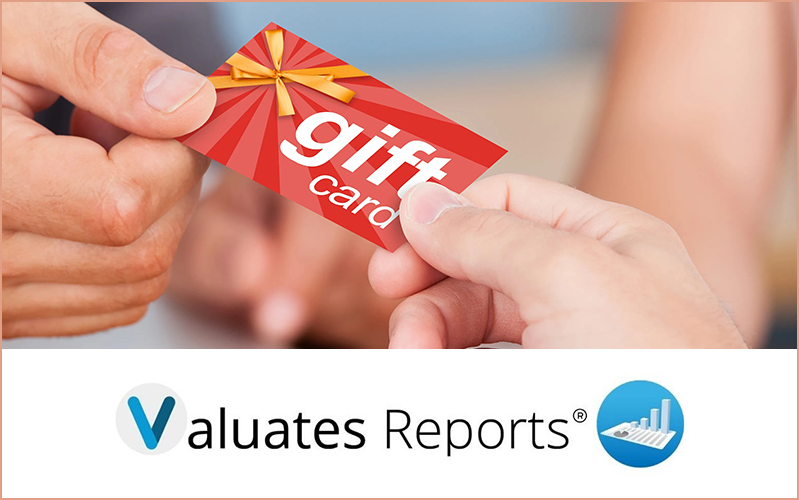 Gift Cards Market to Reach USD 643550 Million by 2028: Valuates Reports
11 April 2022: Due to Covid-19 Pandemic, the global Gift Cards market size is estimated to be worth US$ 443540 million in 2022 and is forecast to be a readjusted size of US$ 643550 million by 2028 with a CAGR of 6.4% during the review period.
Increasing online e-commerce, omnichannel marketing strategies by various organizations, Covid-19 outbreak, corporate gift cards to reward the employees, and increasing penetration of digital wallets and smartphones are some of the major factors driving the growth of the gift card market.
Several business sectors are becoming more inventive in their approaches to expanding their operations as a result of increasing economic pressures. In this case, gift cards are likely to be used as a promotional tool. For businesses like restaurants and cafeterias, gift cards are seen as a critical source of quick revenue flow.
The value of gift cards has changed dramatically for these industries as a result of Covid-19 Pandemic. The primary growth factors of the market are consistent consumer engagement with shopping, owing to the rapid expansion of digital commerce, as well as an increase in the number of new technologies that provide customers with creative and seamless payment options. Furthermore, as gift cards become more technologically advanced, businesses can increase sales by making their product offerings more unique and appealing, propelling the gift cards market forward.
During the forecast period, the gift card market is expected to grow at a faster rate due to the evolving concept of omnichannel and multi-channel marketing. Furthermore, there is a growing trend of rewarding employees with corporate gift cards for their contributions and achievements.
www.reports.valuates.com/market-reports/QYRE-Auto-6A736/global-gift-cards