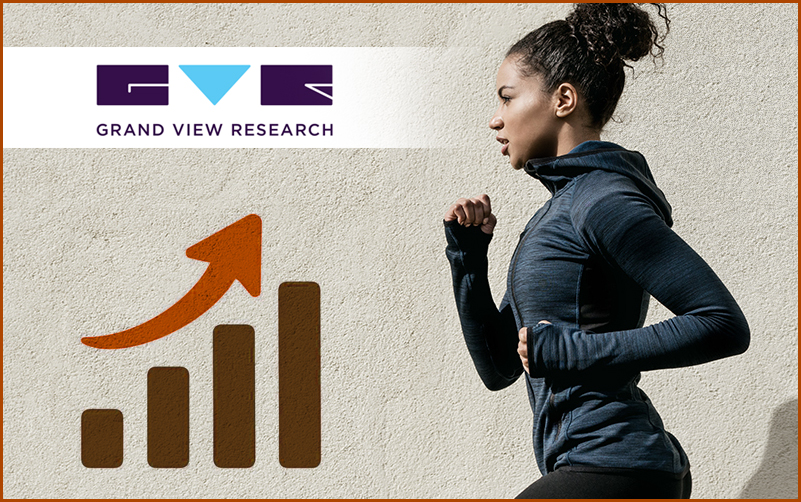 Global Athleisure Market to Reach $662.56 Billion by 2030: Grand View Research
27 December 2022: Global athleisure market is anticipated to be worth USD 662.56 billion by 2030, according to a new report by Grand View Research, Inc. The market is projected to expand at 8.9% CAGR from 2022 to 2030. The term 'Athleisure' is a category of clothing, wherein the product is prepared from materials and offers properties that are generally associated with athletic wear and gym clothing but have been styled as everyday leisurewear.
Thus, athleisure clothing offers the wearer general sportswear benefits, in a sleek and stylish look. Consumers across the globe have become more fixated on healthy lifestyle practices that involve various sporting as well as recreational activities, which has fuelled the athleisure product demand in recent years.
Athleisure relates to various popular trends, such as a shift towards casual clothing across the globe, increased focus on convenience and comfort in addition to functionality, and the growing population of health-conscious consumers that take part in daily recreational and athletic activities that require appropriate clothing.
In terms of the type of product, mass athleisure accounted for the largest share of more than 60% in the market in 2021, with athletic-casual clothing having become more popular and accepted in various social scenarios. On the other hand, premium offerings are also expected to witness healthy growth in demand, as luxury brands launch products such as sneakers and leggings that are stylish and comfortable.
Based on the product, leggings are expected to advance at a healthy CAGR of 8.6% through 2030 in the market. Leggings are used for physical activities such as cycling, running and Zumba; they can be comfortably worn as casualwear as well as activewear, and are multi-purpose and long-lasting, thus driving their appeal.
The end-use segment in the athleisure industry comprises mainly men, women, and children; women account for a significant revenue share, aided by the growing women population involved in fitness-related and sports activities. Furthermore, brands are collaborating with leading women athletes to advertise their products, which has helped in driving sales.