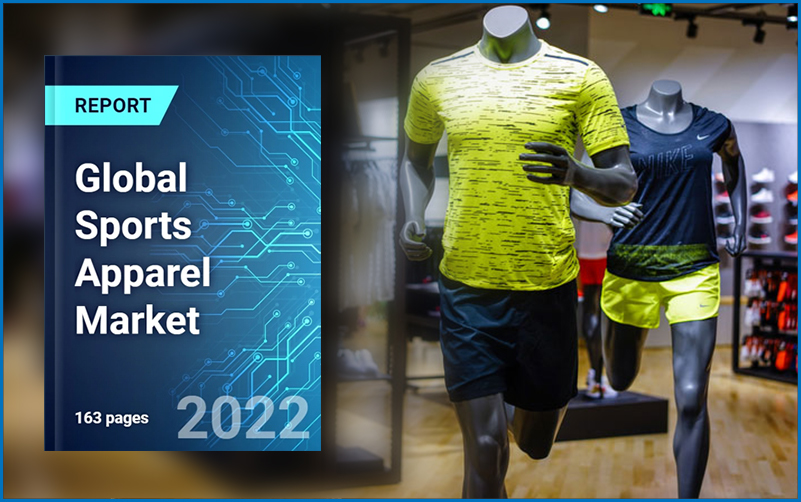 Global Sports Apparel Market to Reach US$248.99 Billion by 2026
06 February 2023: "Global Sports Apparel Market: Analysis By Product Type, By End User, By Distribution Channel, By Region Size and Trends with Impact of COVID-19 and Forecast up to 2026" report has been added to ResearchAndMarkets.com's offering. The global sports apparel market in 2021 was valued at US$178.73 billion, and is likely to reach US$248.99 billion by 2026. Sports apparel has grown in popularity over the last few years. There is a fundamental shift towards retail and online sales. Consumers' propensity to order sporting goods online has been boosted by the pandemic and this habit is here to stay.
Moreover, in recent years, there has been an increase in the number of people who are interested in health and fitness, as well as an increase in the number of people going to gyms, where young consumers want to not only be fit but also look good. This factor has been and continue to increase the demand for sports apparel, globally. The sports apparel market is projected to grow at a CAGR of 6.10% during the forecast period of 2022-2026.
The report splits the global sports apparel market into four different segments based on the type of product: pants & tights, tops & t-shirts, surf & swimwear and sweaters & hoodies. The pants & tights segment held around 40.4% share in global sports apparel market in 2021, owing to convenience and comfort of using sports pants & tights.
It is categorised into three segments on the basis of end user: men, women and children. Men segment held around 50% of the share in sports apparel market in 2021, owing to increasing number of men involved in various outdoor activities. Women segment is expected to grow at a CAGR of 6.6% for the period 2022-2026, driven by the rising number of sports designed specifically for women.
It is divided into four segments on the basis of distribution channel: brand outlets, e-commerce, supermarkets/hypermarkets, and discount stores. The e-commerce segment is the fastest growing segment with a CAGR of around 12.4% during forecast period, as e-commerce helped sports apparel and sports companies to contact new customers and manage their product catalogues more effectively.
www.researchandmarkets.com