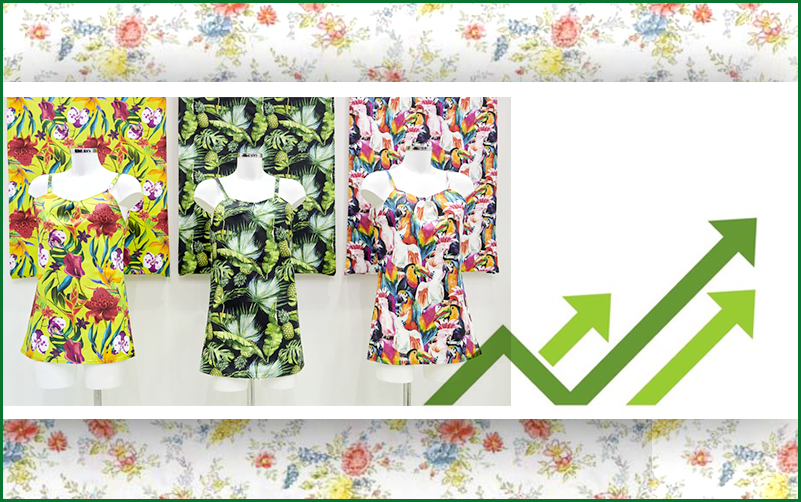 Global Textile Printing Market Expected to Reach Revised 28.2 Billion Sq. Mtrs. by 2026
14 July 2022: Amid the COVID-19 crisis, the global market for textile printing estimated at 22 billion square meters in the year 2020, is projected to reach a revised size of 28.2 billion square meters by 2026, growing at a CAGR of 4.3% over the period analysis period. Screen Printing, one of the segments analysed in the report, is projected to grow at a 2.8% CAGR to reach 24.6 billion square meters by the end of the analysis period. After a thorough analysis of the business implications of the pandemic and its induced economic crisis, growth in the Digital Printing segment is readjusted to a revised 16.5% CAGR for the next 7-year period. This segment currently accounts for a 7.8% share of the global Textile Printing market.
The market for traditional textile screen printing, which is a labour-intensive technique, has witnessed growth led by steady population growth, rising consumer spending of people across the world, and rapidly changing fashion trends. However, with the emergence of digital textile printing and its fast adoption in the global market, the conventional screen printing method is facing stiff competition.
Growth in digital printing segment will be driven by digital printing technology`s ability to address technical limitations that are encountered in conventional printing applications, and its use in small-volume productions involving varied designs, which proves to be inefficient in the case of traditional printing.
Efforts to promote eco-friendly techniques for textile printing in developing economies, especially in China and India, are driving digital textile printing in these economies. Several European companies have relocated their contracts from China, Pakistan and other eastern regions to locations closer to or within Europe such as Morocco, Turkey, Spain and Portugal. The trend is expected to continue and the US companies are also likely to follow the same path and prefer non-Chinese partners, especially those based out of Mexico, Japan or Europe due to ongoing trade war and uncertain tariff scenario.
The textile printing market in the U.S. is estimated at 1.5 billion square meters in 2021. The country currently accounts for a 6.62% share in the global market. China is forecast to reach an estimated market size of 8.5 billion square meters in the year 2026 trailing a CAGR of 5.2% through the analysis period. Among the other noteworthy geographic markets are Japan and Canada, each forecast to grow at 1.8% and 2.3% respectively over the analysis period. Within Europe, Germany is forecast to grow at approximately 4.3% CAGR while rest of European market (as defined in the study) will reach 9 billion square meters by the end of the analysis period.