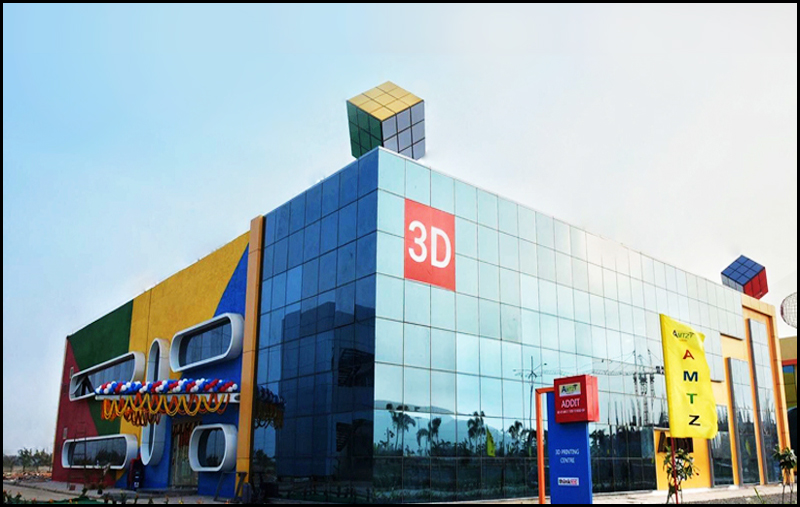 Govt. readies 3D printing policy on an industrial scale and helping domestic companies
26 January 2021: Eyeing an emerging global market, the Ministry of Electronics and Information Technology (MeitY) will soon come up with a policy aimed at promoting 3D printing on an industrial scale and helping domestic companies "overcome technical and economic barriers" so that they can build supportive and ancillary facilities for world leaders in the technology, such as the US and China.
"3D printing and a viable industry around it is mostly in the shape of additive manufacturing, wherein companies make specific products for projects where there are very specific demands such as lightweight equipment, etc. Our aim for now is to build around that requirement," a senior IT Ministry official said.
A draft policy paper on the subject will soon be sent out to experts in the domain to seek their opinion on the way ahead. The global market for additive manufacturing is expected to reach $34.8 billion by 2024, which is growing at a compound annual growth rate of 23.2%, according to the IT Ministry's estimates.
3D printing or additive manufacturing uses computer-aided designing to make prototypes or working models of objects by laying down successive layers of materials such as plastic, resin, thermoplastic, metal, fiber or ceramic. With the help of software, the model to be printed is first developed by the computer, which then gives instructions to the 3D printer.
According to the draft policy, the Central Government will also look to encourage market leaders to establish global bases for 3D manufacturing in India, while also discouraging imports of printed material for domestic requirements.
"One of the key applications for such products is in the medical and allied sector. The challenge there is lack of standards since it (3D printing) is a very niche and new domain. There are no global qualifications and certification norms. So that will be a key challenge," another official said.