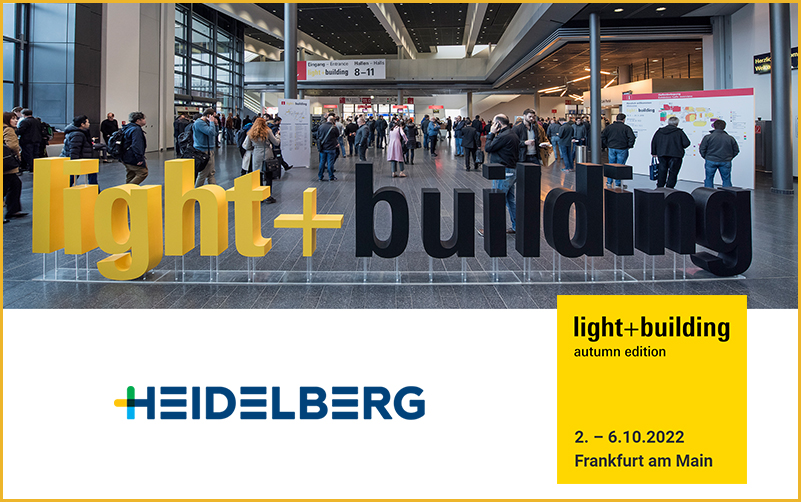 HEIDELBERG to Present Wallbox Generation at Light + Building Expo at Frankfurt on 2-6 Oct '22
01 October 2022: At the Light + Building show, Amperfied GmbH, the subsidiary of Heidelberger Druckmaschinen AG (HEIDELBERG) will be presenting a new wallbox generation at Frankfurt am Main from 02-06 October 2022. With this new product launch, HEIDELBERG is further expanding its portfolio in the growing market for charging technology under the AMPERFIED brand.
According to the company, a new generation of wall charging stations will be presented with a focus on connectivity and modularity as well as integration into home energy management systems for the use of self-generated electricity at its own booth. These new systems also lay the foundation for the expansion of the range in the field of charging management for multi-family homes or entire vehicle fleets.
In addition, HEIDELBERG is showing the first barrier-free charging station that meets the requirements at public locations such as supermarkets, rest areas or restaurants. The presentation of CO2-compensated wall charging stations as well as a new control unit for dynamic load management for optimal charging of multiple vehicles round off the extended range.
"With our growing product portfolio under the AMPERFIED brand, we want to further exploit the long-term opportunities in the electromobility market," says Dr. Ludwin Monz, CEO of Heidelberger Druckmaschinen AG. "In particular, the new generation of networkable wallboxes is an important milestone for this still young business area of HEIDELBERG."