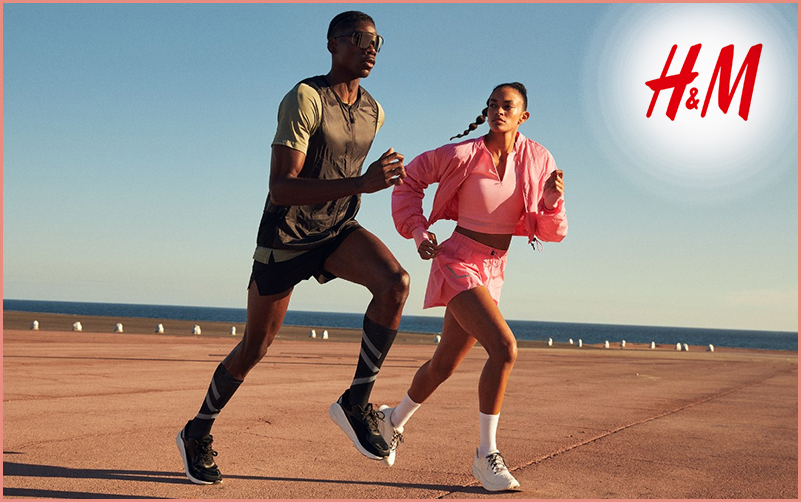 H&M Move Takes on the Technical Terrain of Running and Outdoor Training
08 March 2023: H&M Move's mission is to get everybody moving on their own terms. The new Running and Outdoor Training Collection opens the door to high-end functionality and performance materials – but with inspiring contemporary fashion. Training should be fun for anyone and making great gear affordable gets us all moving in the right direction.
The collection contains the material technology DryMove™ – a moisture absorbing, quick drying and highly breathable fabric which efficiently draws water and sweat away from the body. This keeps the runner fresh, comfortable, and moving. Some items also feature the four-way stretching ShapeMove™ fabric, enhancing confidence as it moves with you, lending extra support through any type of session.
Use of recycled polyester keeps weight to a minimum, while packability is maximised through smart storage and space saving design. Jackets can easily be stowed away in a handbag, or briefcase at the office.
H&M Move's 2023 Running and Outdoor Training Collection contains a well-balanced mix of running vests, jackets, shorts and tops for both men and women. The collection launches on March 2nd on hm.com/move and in selected stores.
www.hm.com/move