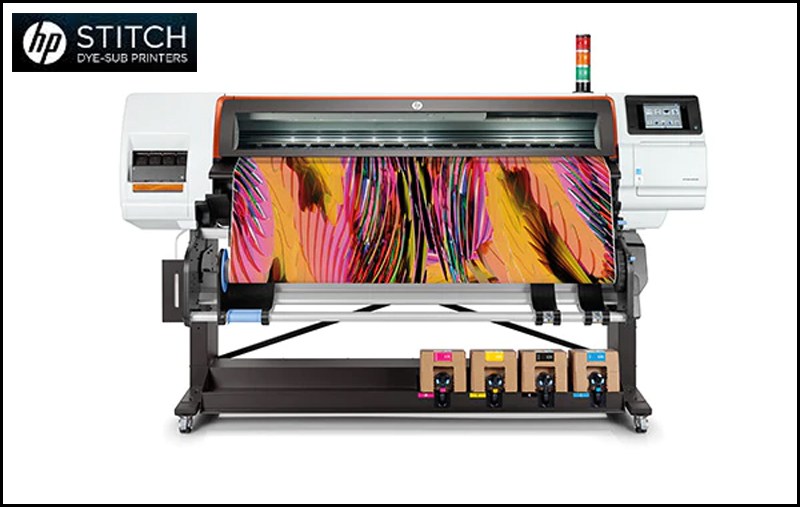 HP launches Dye-sub printing STITCH S300 & S500 – With the world's fastest colour matching system
06 January 2021: HP has introduced Dye-sub printing machines, model STITCH S300 and S500 Printers, along with world's fastest colour matching system for highly demanding dye sub users. HP has also launched another model, HP STITCH S1000, a super wide dye-sub production printer.
HP STITCH S300 64-in Printer comes with a complete end-to-end solution, from RIP to HP media. It can print on both transfer paper and direct-to-fabric. It is the first 100% front operating dye-sub printer and one can manage colour easily with HP SmartColor. On the other hand, HP STITCH S500 64-in Printer produces richly saturated colour even when printing at one pass; one can print an entire shift unattended, even overnight.
These printers can be used for application in the decoration of Sportswear to create sharp, vivid graphics, from team uniforms to technical outfit and get consistent colours; Fashion items to bring designs to life and get richly saturated colours, even when printing at top speeds; Soft Signage printing with outstanding deep blacks, vivid colours and sharp results; Interior décor to print on a wide range of polyester fabrics.
Moreover, HP SmartColor offers predictable colour faster and easier. One can download or create their own colour profiles in less than an hour and automatically get the closest visual colour match when a PANTONE colour is out of user's gamut. HP can provide colour experts and onsite trainings to get the right colour from the first job.
Moreover, the printer comes with a Dynamic security enabled feature, only intended to be used with cartridges using an HP original chip. Cartridges using a non-HP chip may not work, and those that work today may not work in the future.
With the PrintOS Mobile App, one can confidently print unattended, monitor printer status, view completed jobs, immediately identify printing issues, get tailored tips, and get control over your fleet production virtually anytime, anywhere. Also, one can remotely configure printers from any location, at anytime with PrintOS Configuration Center. Get real-time recommendations about actions to take with your fleet, and never worry about losing customised substrate profiles with automatic backups.
HP also offers original inks and sublimation papers that are designed together to suit HP STITCH S Printer series. HP has also partnered with the leading companies in the textile industry, to provide users with a complete and reliable end-to-end workflow solution.