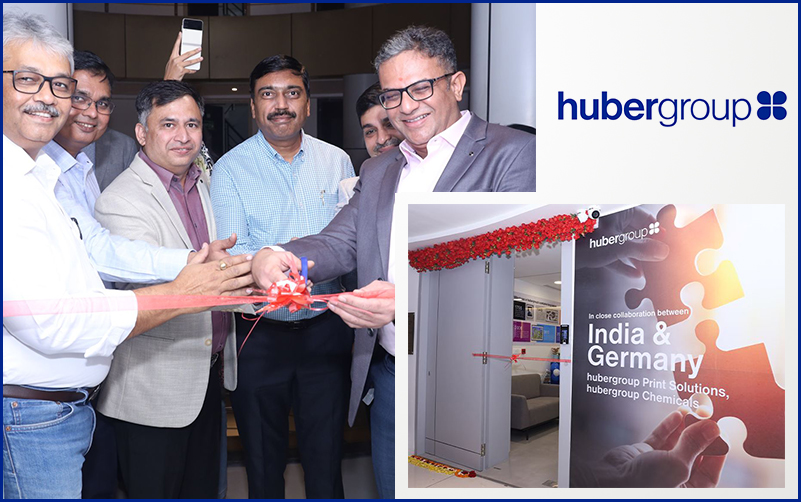 hubergroup Opens New 'Global IT Centre of Excellence' at Navi Mumbai
21 January 2023: With great pride and excitement, hubergroup's new office in India, a Global IT Centre of Excellence at Navi Mumbai was inaugurated by Suresh Kalra, Managing Director India & President Asia, on December 22nd, 2022. It is a wonderfully designed and well-equipped space that will cater to the hubergroup's global IT requirements.
While addressing employees during the opening ceremony, Suresh Kalra, shared that having a new office in India that is dedicated to IT is an example of our commitment to keeping up with the ever-changing world and always remaining future-ready. He also shared his appreciation for the hard work put in by Kaushik Majumder, Head Global IT Infrastructure & Shared Services, in making this vision a reality.
Describing its company values, hubergroup says:
Connected: "Being connected" – to us that means taking a genuine interest in our customer's situation and being easily available for them at any time. hubergroup employees around the world work together closely to find the best possible solution for our customers. Through this international cooperation, we have also learnt to value intercultural differences and to integrate them positively into our work.
Courageous: Going one step further to develop new solutions and services is in our DNA. We act with self-confidence and make courageous but well-thought-out decisions. We push past our limits because that is the only way that we can continue to develop market innovations.
Curious & Creative: Using our creativity to create unique ideas – that defines us. It is only by taking new approaches that we are able to develop unique solutions for our customers and, at the same time, tap into new fields of business. Even if not everything works right away, we are not afraid to make mistakes, instead we look forward to finding out each time where these ideas will take us.
hubergroup is one of the world's leading specialists for printing inks, coatings and press room chemistry. The successful, family-owned enterprise with more than 255 years of experience and expertise, manufactures high-quality products for packaging, commercial and news printing.
www.hubergroup.com