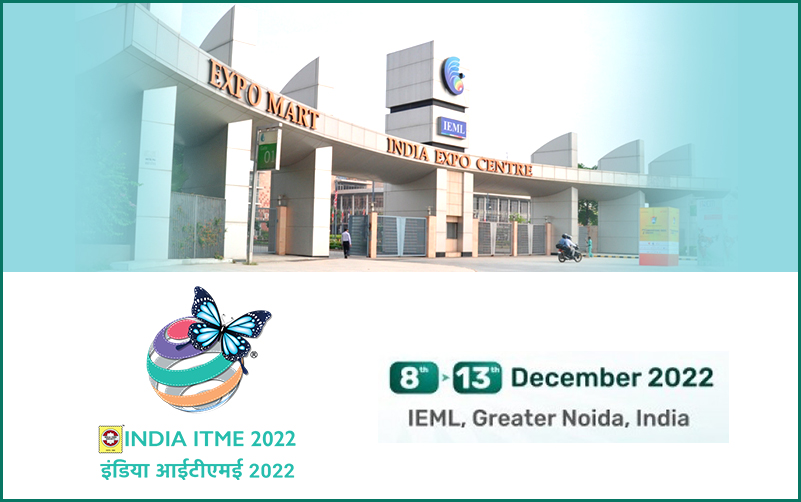 India ITME 2022 at New World Class Venue (IEML, Greater Noida)
18 July 2022: 11th edition of India ITME will be held from 08-13th December 2022 at India Exposition Mart Ltd. (IEML), Greater Noida.
The event is being held in well-designed Exhibition Venue in the National Capital Region and one of the largest in India, with lovely weather in December. It is an opportunity to combine business with travel, experience and explore Delhi and Surrounding Region.
The only event in India which brings together 73 Countries and 97 domestic Regions Pan India under one roof; of this 52% of visitor's belong to top Management & decision makers enabling to close business deals decisively. India ITME-2022 is going to be very exciting business event for Textile & Textile Engineering Industry after a long gap.
As an event organizer, India ITME Society is a globally trusted name for quality, excellence and has successfully served the industry with commitment. We hope and strive to provide a spectacular event which shall also coincide with the completion of 43 years of the Society. India ITME Society's Motto is "Promoting Trade through technology,with commitment, integrity and transparency of conduct."
For Visitor Registration .. https://itme2022.india-itme.com/Forvisitor/registration