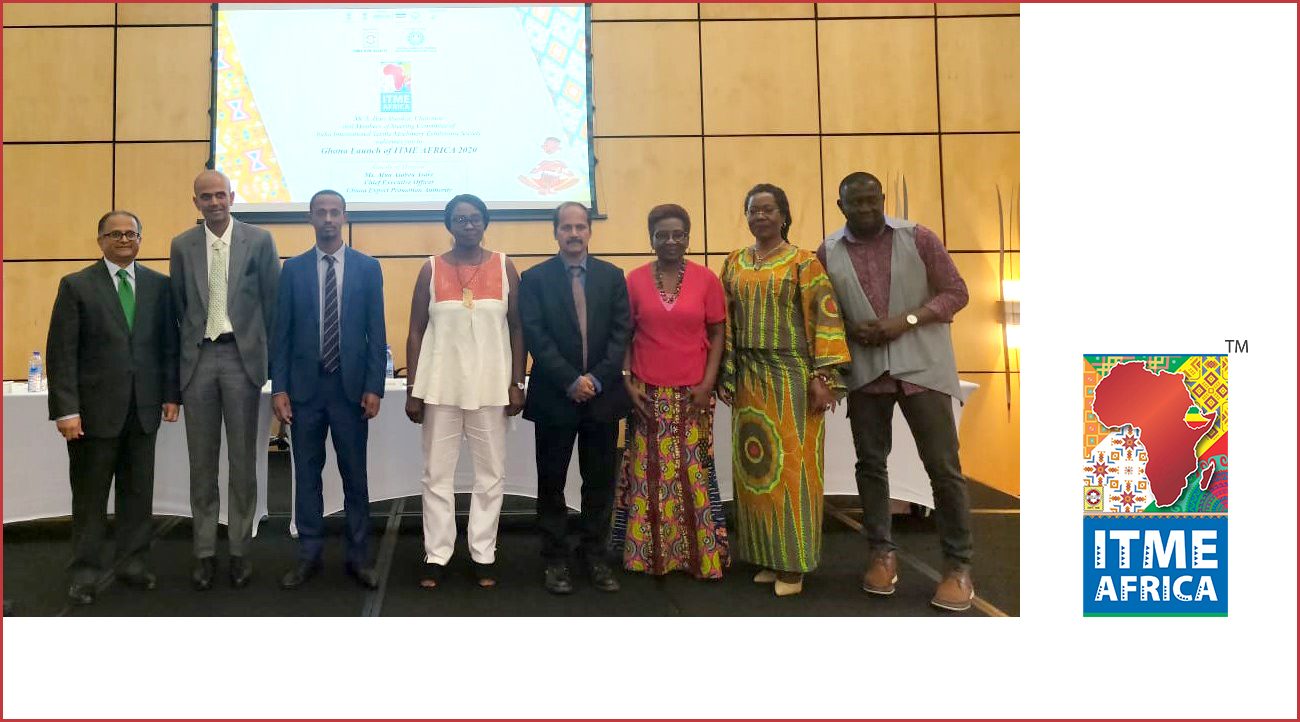 India ITME Society Connecting with Textile Industry at Ghana
India ITME Society, the apex non-profit industry body from India established in 1980 organized "Press Conference" at Accra, Ghana to promote its International event ITME AFRICA 2020, scheduled from 14-16 February 2020 at Millennium Hall, Addis Ababa, Ethiopia.
India ITME Society strives to support and serve the Textile Engineering Industry through exhibitions, Events, Trade Promotion Services, Education Scholarships, Student Placements, and Consultancy etc. The Society plays a pivotal role in strengthening the domestic as well as international Textile Industry by facilitating exchange of knowledge and technology transfer.
S. Hari Shankar, Chairman India ITME Society extended cordial welcome at the programme and the well attended & informative event was enriched by the presence of officials from Embassy of the Federal Democratic Republic of Ethiopia in Accra, Ghana, High Commission of India, Accra, Ghana, Textiles, Garments and Leather Industries of the Association of Ghana Industries (AGI), Association of Ghana Apparel Manufacturers (AGAM), Ghana export Promotion Authority, Winglow Fashion Academy.
This interaction between India and Ghana stirred to lay the foundation for a long-term relationship between the two countries and many joint activities benefitting students, Technical Institutions, Women entrepreneurs of Ghana to connect globally through the business portal of the society www.india-itme.com.
S. Hari Shankar, Chairman, India ITME Society, extended invitation to Ghana business community to take part in the upcoming exhibitions organised by India ITME Society. 
www.india-itme.com