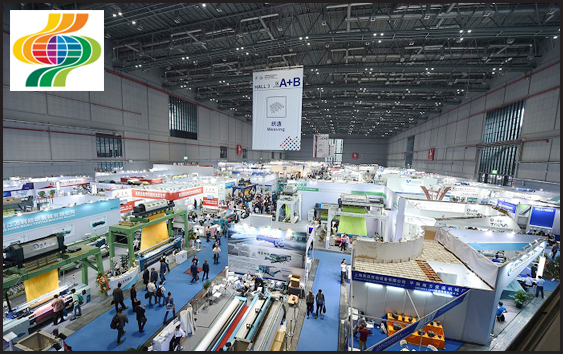 ITMA Milan to take place from 8-14 June 2023
03 March 2021: ITMA, the world's largest textile and garment technology exhibition, will be held at Fiera Milano Rho, Milan, from 8 to 14 June 2023. And stand space application for ITMA 2023 will open on 3 March 2021, according to an official announcement.
Following its successful showcase in Barcelona in 2019, interest in the upcoming exhibition remains high despite the ongoing Covid-19 pandemic, says Charles Beauduin, Chairman of ITMA Services, adding, "The pandemic has changed the world in many unprecedented ways. We are now moving into a new world where the digital space has become more commonplace. At the same time, it has underscored the importance of face-to-face meetings."
According to its show owners – The European Committee of Textile Machinery Manufacturers (CEMATEX) and organiser ITMA Services, many enquiries have been received from interested participants since last year. "We are also looking at various ways to help textile and garment industry players maximise their participation at ITMA 2023. We have also expanded and refined our product index to reflect opportunities in the marketplace," says Ernesto Maurer, President of CEMATEX.
The official said that ITMA 2023 will feature 20 chapters. A new chapter on machinery for textile reinforcement structures for composites, auxiliary machinery and accessories, has also been created to address the needs of buyers in this growing sector.
Further reflecting current industry demands and needs, the ITMA 2023 product index has been updated to feature equipment for textile recycling, such as textile sorting systems and chemical recycling technology. The chapter on software and automation for design, data monitoring, processing and integrated production has been expanded to include digital platforms for textile and clothing production, procurement of textile materials and B2C platforms for retail.
The last ITMA exhibition, held in Barcelona in 2019, drew a record-breaking participation of 1,717 exhibitors from 45 countries and over 105,000 visitors from 136 countries. ITMA has a 70-year history of displaying the latest technology for every single work process of textile and garment making. It is held every four years in Europe.
www.itma.com.