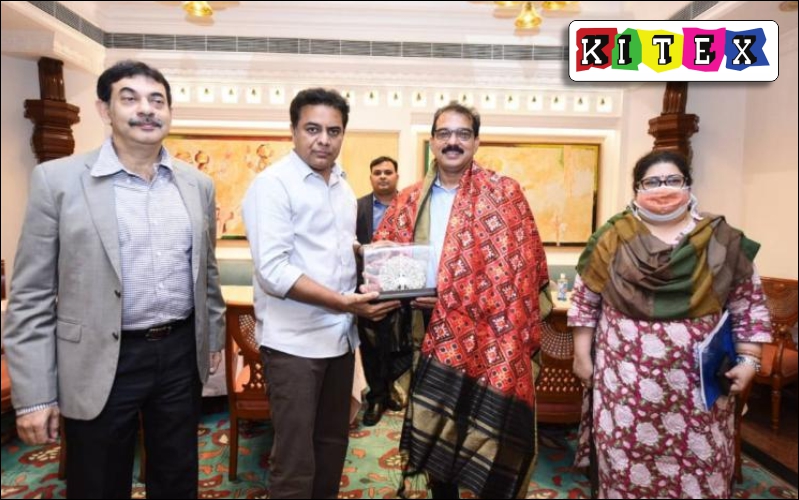 Kitex Group to invest Rs.1,000 cr in New Factory in Telangana
11 July 2021: Kerala's Kitex Group is planning to set up a Rs.1,000 crore apparel manufacturing facility at Kakatiya Mega Textile Park in Warangal, Telangana.
Kitex in the first phase is expected to create 4,000 jobs, over two years in the State. While the Industries Department is said to have initiated discussions a few days ago, the investment announcement followed a series of meeting Industries Minister K. T. Rama Rao and senior officials, including Secretary Jayesh Ranjan, had with a six-member Kitex Group.
The Kitex Group delegation led by Managing Director Sabu M. Jacob made a presentation on the Group's current activities and expansion plans. Later, it flew to Kakatiya Mega Textile Park in a helicopter and inspected the premises.
The Kitex team was impressed with the Kakatiya Mega Textile Park infrastructure and on returning to Hyderabad met K. T. Rama Rao and announced plans to invest Ts.1,000 crore on apparel manufacturing facility in the Park.
He told the delegation "Telangana government respects wealth creators and is against branding them as wealth looters." The State government is said to be conveyed to Kitex how the entity will be eligible for mega project status and consequently be provided tailor-made incentives.