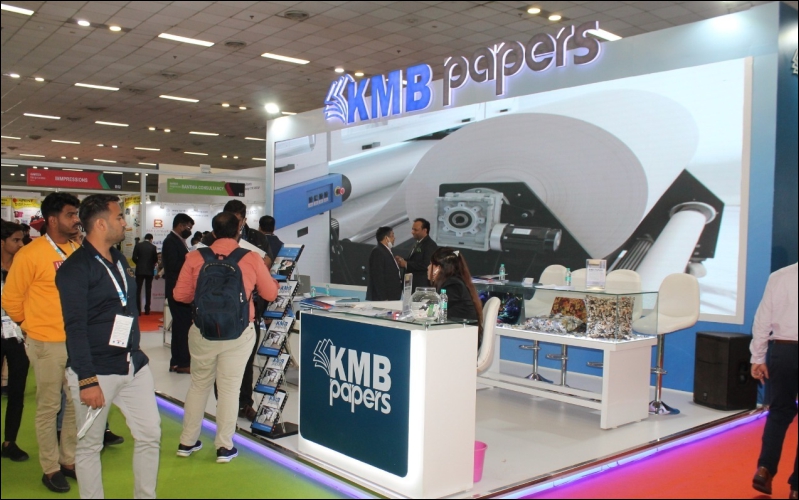 KMB Papers: Going Strong with 'Made in India' Sublimation Papers
09 February 2022: Ghaziabad based KMB Papers celebrates its 15th anniversary, the management expresses their strong intention to offer high quality 'Made in India' sublimation papers with Korean technology and know-how. They have big plans for major exports with further investment into paper coating machinery. KMB Papers is a leading paper coater in India, specialising in industry wise coating techniques for different needs of the market. The company has now developed many coating formulations and solutions that can create a huge difference in the market, from the digital heat transfer printing industry to the packaging industry. It has 4 plants on the outskirts of Delhi.
KMB Papers supplies high-quality protective and enhancement coated paper for digital transfer printing markets for textiles and ceramics and flexible packaging. Their paper meets FDA compliance, printing quality standards, temperature measures, humility requirements, smoothness, thermal, sealing, protective and transfer measures.
In a few words, Vipin Jain, MD of KMB Papers says "Innovation is the key to progress and success of the company, focussed on producing 'Made in India' sublimation transfer and other papers."
Originally, the company was into flexible packing and duplex board manufacturing and diversified into the lucrative and ever-growing sublimation paper sector. The company now suppliers transfer paper for ceramics decoration and sublimation sector and also to the steel industry.
Over the years, we have witnessed a steep growth in sublimation industry in the order of 200-300%, faster than we expected and we took the right decision by diversifying into sublimation paper manufacturing," said Vipin Jain.
On the quality of their paper, Jain said "We have invested in the best of Korean machines and technical know-how to manufacture sublimation paper with quality which is uniform every month and every year, meeting the global standards. I can only say that the sublimation is ever-growing and there is a good future."
Jain concludes "Earlier almost 100% paper was imported from China, Korea, Europe, USA. We at KMB Papers are proud to say that we are producing 'Made in India' sublimation papers, offering at a lesser price than the imported stuff."
www.kmbpapers.com