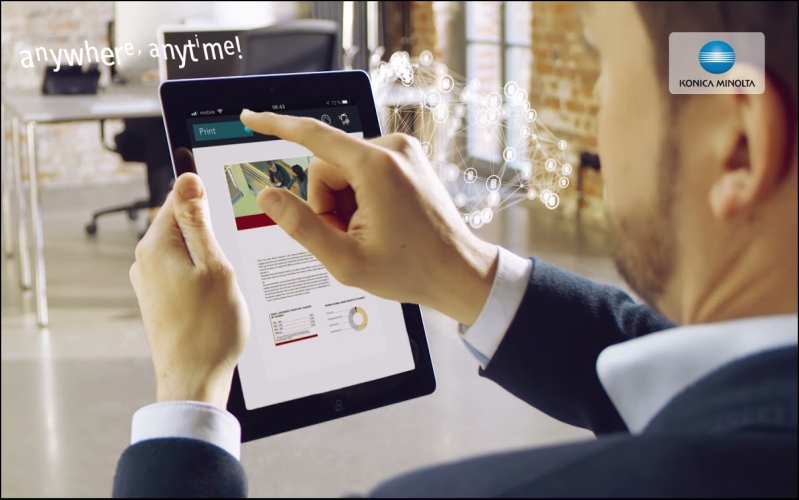 Konica Minolta named a Market Leader for 'Managed Print Services' by Quocirca
18 May 2021: Konica Minolta Business Solutions U.S.A., Inc. has been named a market leader by global market insight and research firm Quocirca, reaffirming Konica Minolta as a market leader for the scope and breadth of its portfolio in its latest 'MPS Vendor Landscape, 2021' report.
'Managed print services (MPS)' are a catalyst for digitalization, helping businesses save time and money and allowing their IT departments to focus on business-critical tasks. MPS is becoming an increasingly essential cornerstone of secure, cloud-based digital workflows that empower flexible and remote working. At the heart of this paradigm shift, Konica Minolta has helped businesses large and small transform into Intelligent Connected Workplaces.
In Quocirca's latest 'MPS Vendor Landscape, 2021' report, the firm notes that Konica Minolta has an offering that is "comprehensive, spanning digital print, IoT, artificial intelligence and augmented reality solutions." Konica Minolta's investments, particularly in IT services "enabled it to deliver on its strategy to provide integrated IT services and become a reliable partner for digital workplaces.
"We are extremely pleased to have been named a leader in this space by such a trusted source in the global print industry," said Kevin Kern, Senior Vice President, Digital Transformation and Emerging Technologies. "This recognition is a testament to our efforts supporting our customers' digital transformation through effective solutions that bring together managed print, secure IT infrastructure and leading-edge cloud services."
The report finds that: 56% percent of organizations rank workplace services in their top three selection criteria that would make them more likely to choose a specific MPS agreement, followed by Cloud Print Services (45%), sustainability services (30%) and managed security services (29%).
The report describes an increase in organizations transitioning print infrastructure to the cloud to help achieve cost efficiencies: 39% having implemented a cloud print management platform and 37% intending to do so. While the majority of companies are managing print jobs on-premises, Quocirca found that three quarters of organizations expect to see greater use of cloud print management by 2025.