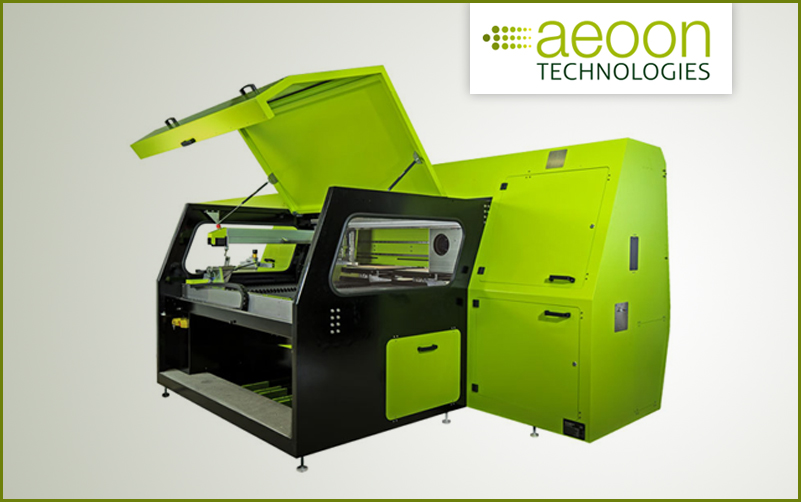 Kyo Hybrid DTG Printer – For the 'Best' of DTG & Screen Printing Combined
20 January 2023: Kyo Hybrid Series is the first real combination of a screen printing and digital textile printing which combines the advantages of both. It is the ideal printer for companies with a high volume production needs and offers a unique set of production flexibility.
The Kyo Hybrid Series can print on complex fabrics with or without pre-treatment and can be used in three different production modes. In addition to stand-alone DTG printing or screen printing, a combination of both printing processes can also be easily integrated. This combination achieves significant savings in the consumption of white ink, while delivering a premier finish.
The innovative KyoToScreen concept enables the most efficient workflow for the combination of screen-printing and DTG printing. Easy and exact screen positioning along with one-step screen preparation guarantee a seamless integration of both print techniques.
With the Kyo Hybrid Series, you can cater to individual print jobs or long runs and offer the best of both worlds of digital and screen on a single printer. This Hybrid solution handles the registration issues with other Hybrid add on solutions effortlessly.
Output 12/3 – on dark garment
– Print size (40x20cm/ ~16x8n)*
180* (Pieces per hour – Average)
Depending on the perfomance of the operator, on the material and design.
Benefits
– Screen printing and digital printing at the same time
– KTS – KyoToScreen
– App for screen setting (tablet)
– Screen adjustment up to 0.001 mm possible
– Save and recall screen printing settings easily via our in-house app
– Industrial print heads with a print resolution from 600 dpi up to 2,400 dpi
– Integrated OPC-UA interface
– Printing with or without pre-treatment
– Printing on complex fabrics possible
– Independent printing stations
– Cost saving due to low consumption of white ink
www.aeoon.com