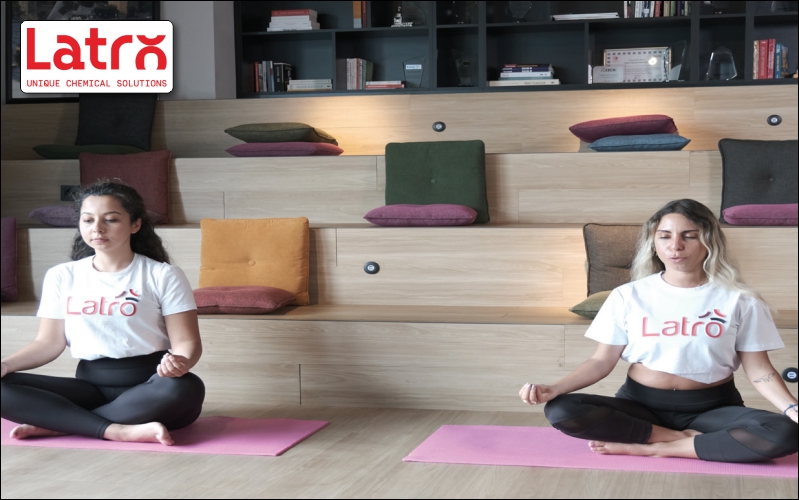 Latro offers a range of UNIQUE Silicone Printing Inks
28 July 2021: Latro, a leading Turkish chemical manufacturer offering unique chemical solutions, has a range of unique silicone printing inks, which have been specifically formulated by the company depending on the application, a USP that sets it apart.
Their purpose and values are the driving forces behind the continuous development of the company's products, processes, and solutions. To provide next-generation innovation for its customers and partners, they are dedicated to exploring new ways by feeding on the experimentality at the heart of chemistry.
With this focused mindset, Latro as a respected brand aims to not only supply raw materials but also address today and tomorrow's issues with the company's extensive experience. They offer creative services such as technical support, product development and consultancy for high-efficient processes. Their purpose is to create new possibilities with unique chemical solutions.
Latro is an ecosystem, consisting of networks of collective managing teams. There is no 'boss' that one has to report to, there is no hierarchy, no bureaucracy and no set of rules between them either. Each explorer in the Latro ecosystem aligns with commitment and collective management principles without reporting to any superior. And all the teams are guided by the company's focused 'customer first' mentality.
The brand is well-known for silicone printing inks. Latro is offering a unique product range of silicone printing inks, which are specifically formulated depending on the application. These are some of the aspects that make the Latro brand of silicone inks special: Unique formulations based on application, excellent physical properties such as tear and tensile strength, elongation, washing, ironing durability, matt or gloss printing according to need, long pot life (>48 hours) and fast curing under high temperatures.
Plastisol (PVC) and water-based PA/PU ink systems have been used by printers for many years. However, there are serious disadvantages of plastisol and water-based inks, such as low washing and ironing resistance, poor hand feel, low elongation, etc.
Compared to PVC and water-based products, silicones have Si-O bonds, which allow them to have the following properties: Infinite washing and ironing durability, excellent cracking durability, chemical stability, abrasion resistance, excellent UV and ozone resistance, the fact that they contain no phthalate, are eco-friendly with no cracking.
Silicone embossing is a business opportunity for printers that come up with this range. Their specially customized silicone inks are an indispensable business partner thanks to laser point improved formulation for embossing printing.
Similarly, they open up good scope for screen printing as well. Silicone elastomers offer extraordinary solutions for screen printing such as glossy or matte effect, HD printing or good colour depth. Sock printing is another option. Silicone elastomers are unique polymers due to their non-slip properties. Silicone elastomers also have high elasticity, mechanical properties, soft-touch and high washing durability.
In fact they also offer opportunities for injection printing. Their specifically formulated silicone printing inks can supply injection printing demands with high-quality features such as silky touch effect, good abrasion resistance.
Get set for silicone transfer printing with the Latro range. Their specified silicone printing inks will change the characteristics of transfer printing with their own unique features.
Latro wants to create lasting change. To create, means creating disruptive alternatives, driving change to influence the entire community and sharing knowledge using an open source approach. They are eager to go beyond "sustainability" framing into disruptive transformation to achieve these goals and to create tangible positive impact both on people's life and the planet we live in.
www.latro.com.en