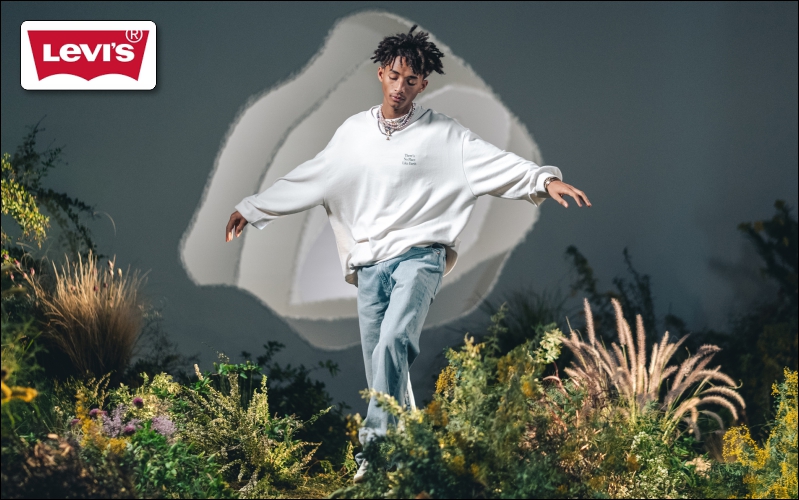 Levi's® Launches "Buy Better, Wear Longer" Campaign
16 June 2021: Fashion production and consumption has reached unsustainable levels: between 2000 and 2020, global clothing consumption doubled. And while we have more items in our wardrobes, we're wearing what we have less often and throwing out our clothes too quickly, keeping clothing for almost half as long as we did 15 years ago.
Buy Better Wear LongerThat's why the new Levi's® brand spring campaign is rallying people to "Buy Better, Wear Longer" raising awareness and speaking to our shared responsibility on the environmental impacts of apparel production and consumption.
"Ultimately, Levi's® denim is meant to be worn for generations, not seasons," Jen Sey, Brand President, said. "So, we are also using this campaign to encourage consumers to be more intentional about their apparel choices: to wear each item longer, for example, to buy SecondHand, or to use our in-store Tailor Shops to extend the life of their garments."
Featuring an inspiring group of changemakers – Jaden Smith, Xiye Bastida, Melati Wijsen, Xiuhtezcatl, Emma Chamberlain and Marcus Rashford MBE – the multi-platform global ad campaign fuses Levi's® longstanding commitment to making quality clothing that can last for generations with the passion of six icons and activists working on issues critical to the future of our planet. "As a company that has celebrated pioneers and aspired to bring inventive environmental solutions to the market, we saw our voice in these young leaders," Jen said.
"Buy Better, Wear Longer" also encapsulates Levi's® ongoing efforts to drive more sustainable production practices,Buy Better Wear Longer reduce our own natural resource footprint and help deliver a more planet-friendly apparel industry. This includes driving ambitious climate and water actions and investing in materials and technologies such as Cottonized Hemp and Organic Cotton and scaling Water<Less® manufacturing. To date, 76% of all Levi Strauss & Co. products and 70% of all Levi's® bottoms and Trucker Jackets are now made using our Water<Less® technology. This series of finishing techniques and water recycling guidelines have saved more than 4 billion liters of water and resulted in the recycling of nearly 10 billion liters of water since they were first introduced.
www.levi.com