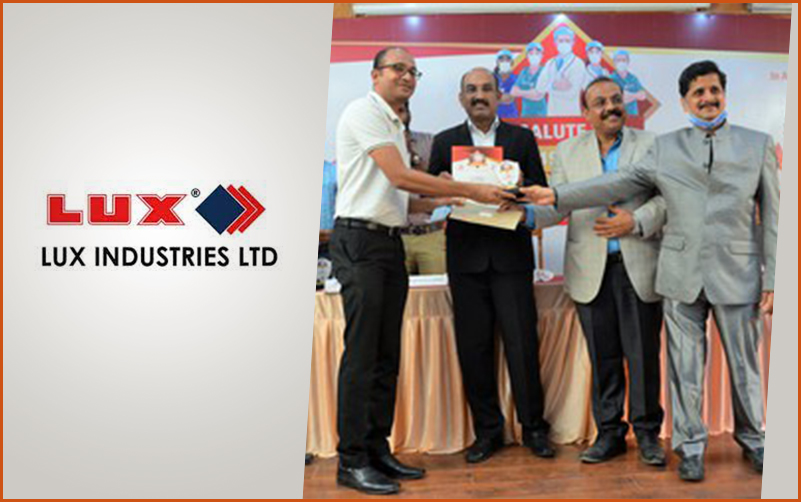 Lux to Complete Rs.110 Cr expansion project with a Mew Mfgr. Facility in West Bengal
27 September 2022: Lux Industries Ltd. is expected to complete its Rs.110 crore capital expansion in FY 2022-23, which comprises a state-of-art manufacturing facility in West Bengal. Meanwhile, Lux is also set to enter into kidswear segment. The company, which clocked a turnover of Rs.2,273 cr in FY2022, plans to launch the kids-wear range in February 2023 as stated by the company.
Lux is extending its presence to South India and is investing deeper to widen its pan-India presence. This will evolve the Company from a multiregional presence to a truly pan-Indian brand. The Company will address the growing prosperity of the region through its premium brands portfolio. The Company's deeper presence in South India is expected to enhance volumes and value, catalysing the next growth phase of Lux.
Apart from the advanced cutting and knitting machines, Lux sources the best cotton yarn from India and abroad to make the finest quality products. Both its updated machinery and superior raw materials have been housed in its latest project in Dankuni, West Bengal. Spread over 21 acres it is one of the largest in Asia and also has an in-house processing unit, as stated by the company.
During the last few years, Lux has increasingly reinforced its premium brands. The Company has not just emphasized the premiumness in the end product; it has created an entire premium and mid-premium eco-system. This distinctive eco-system has been marked by a new manufacturing facility, trained workers and differentiated packaging.
Lux has been in business for more than five decades. Over the years, the management felt that India would move to better innerwear quality, wider product range, superior manufacturing technologies and a greater role for the brand. As India grew in terms of population, incomes and aspirations, the offtake of innerwear increased.