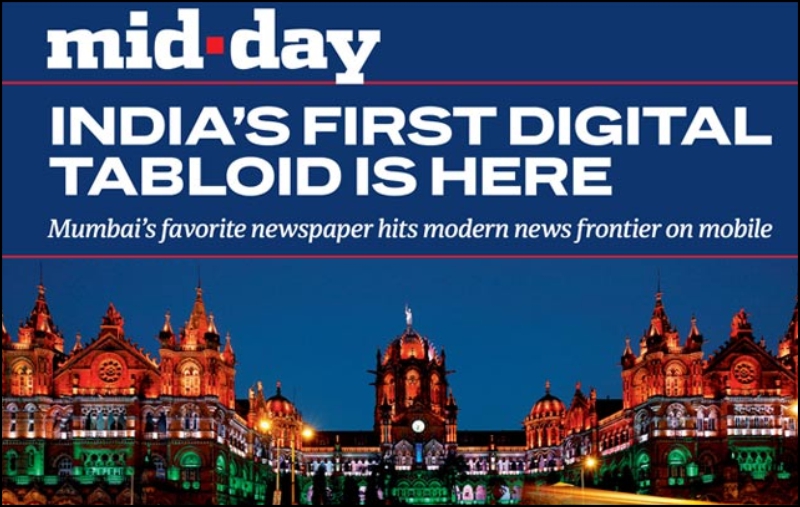 Mid-Day brings India's first Interactive Digital Tabloid at Rs.1 per day – Reached 10 crore online users
04 September 2020: Mid-Day, claimed to be the only English tabloid in India to register a 4% growth in readership in the last quarter of 2019-2020 (Source: IRS Q3 results). Mid-day has reached 10 crore online users in the last three months, who will now enjoy an enhanced Mid-day at an unbeatable Rs.1 per day.
Mid-day has now added yet another string to its bow by launching its interactive digital tabloid on mobile. For the first time ever, the newspaper will be available for a convenient page-by-page reading experience on smartphones, with additional multi-media features.
Exclusive news breaks, entertainment features, leisure and around town coverage, and local sports reportage come alive with a smooth swipe of pages, animated visual vocabulary, and influencer videos. Mid-day's Digital Tabloid is the one-stop-shop for all things
Apurva Purohit, President, Jagran Group said, "The interactive digital tabloid is an apt amalgamation of leveraging technology and putting reader preference first in the most enjoyable experience. The one-of-a-kind digital tabloid will definitely be an unprecedented move when you look at age-old industry standards."