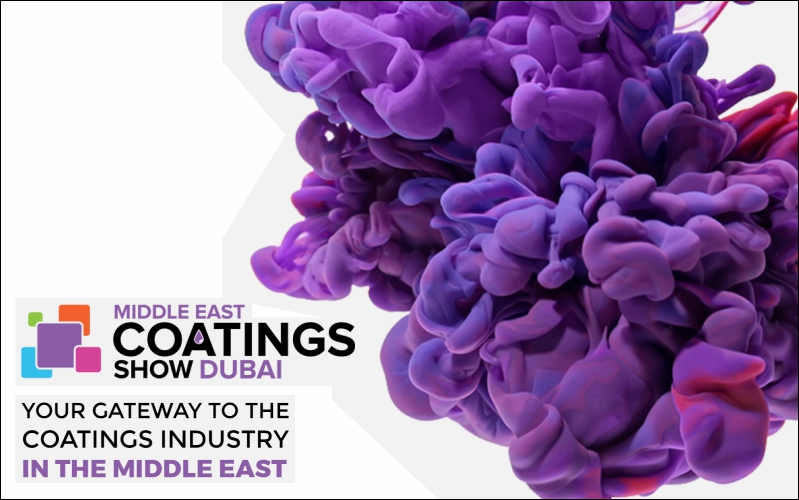 Middle East Coatings Show 2021 to be held in Dubai from 27-29 September 2021
11 June 2021: The Middle East Coating Show 2021 will take place from 27-29 September 2021 at Dubai World Trade Centre, Dubai and will be a forum for doing business, reconnecting with old clients and helping your business navigate the coming year. There is no channel more direct and impactful than face-to-face events.
The UAE's paint and coatings industry has enjoyed a steady increase in demand in recent years, due to the country's huge construction market, increased industrial demands and rapidly growing population. Despite the COVID-19 pandemic, the medium to long-term outlook for the UAE's all-important construction sector remains positive, with an expected rebound of 3.1% in 2021. Government spending on infrastructure projects is also set to further boost the demand for architectural and decorative paints, a trend that is also true for many other countries in the Middle East region.
Dubai is a global hub for international business, easily accessible from all across Europe, Asia and of course, the lucrative Middle East region. Companies from all sectors across the coatings industry visit the Middle East Coatings Show each year and source from a wide range of products listed below.
Product / Segments Covered at the Expo:
# Chemicals and Raw Materials: Additives, Binders, Biocides, Chemicals, Extenders & Fillers, Oils, Pigments, Polymers, Resins, Solvents, Speciality Chemicals, etc.
# Laboratory, Production & Packaging Equipment: Conveying Systems, Coolers, Filling Systems, Filters, Kneaders & Extruders, Labelling Machines, Metering Devices & Balances, Mills, Mixers, Packaging materials, Pipe Technology, Pumps, Screening Machines, Tinting systems, Other Laboratory & Production Equipment, etc.
# Testing & Measuring Euqipment: Accelerated Weathering, Corrosion Testing, Gloss & Colour Measurement, Other Testing & Measuring Equipment, etc.
# Plant & Machinery: Dispersers, Drums, Filling & Packaging Equipment, Filters, Labelling, Mixers Mills, Process Control, Pumps, Tinting systems, etc.
www.middleeastcoatingsshow.com